Employer Solutions / HRMS Newsletter – January 2021
Keeping You Up-To-Date With Information About Employer Solutions / HRMS
From the Desk of the Employer Solutions Practice Director
By: Mark Dresser, Employer Solutions Practice Director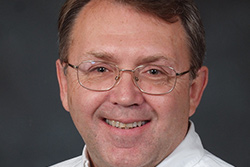 As we move into this New Year, we all have hope and reservations as to what the new year will bring. Both in our private lives and within our businesses we have hope for growth and prosperity, yet our reservations are that we realize there are many challenges that we must overcome in order to fulfill our goals. 
This year the challenges were greater, with employees and employers trying to meet the challengers that were brought to bear because of COVID. We all found that we need to evolve our personal and business lives. To remain competitive and to sustain a healthy business, companies needed to address this changing business environment. We all faced a digital transformation – we quickly learned that those who could adapt and engage technology met these challenges effectively. It takes a lot to face and overcome these challenges. As JFK said, 
"Effort and courage are not enough without purpose and direction." 
–John F. Kennedy
It is the goal of the Employer Solutions Practice and Net at Work as an organization to help our customers meet and overcome these challenges. Those customers of ours who were prepared for a remote work environment were better equipped to deal with the challenges of the COVID work situation without any significant impact on productivity. The HR (Human Resources) departments of these organizations have been on the frontline, leading efforts to not only handle business requirements but to manage the concerns and apprehensions of their employees.
With increasing digitization technologies, the world of HR is changing fast. The need to harness digital technology requires HR to gain more technical expertise. Digitization of payroll processes and leveraging IT systems to deal with recruitment has helped to free up HR departments from time-consuming manual processes which in turn benefitted HR to focus more on strategic thinking and gain better insight with the help of Human Capital analytics. Analytics drive good decision making and engagement drives a better bottom line.
In addition, traditional HR practices are becoming extinct and are no longer effective in motivating young employees. With increasingly advanced technologies, traditional approaches are giving way to more systematic and decentralized approaches. Moving from hierarchical career path to well defined lattice career growth, Talent Management today is more individualized with focus on personalized rewards reflecting global culture and multi generations. The ability to manage generational differences among the workforce has become a preferred leadership style.
Net at Work and its Employer Solution Practice has prepared itself to help our customers maneuver through this digital transformation. We are positioned to utilize our internal resources and expertise and those of our strategic alliance partners to help our customers unleash their power of technology to take advantage of this digital transformation so that our client companies can grow beyond their expectations.
Net at Work will be providing the roadmap and strategies to help our customers unleash the power of this digital transformation throughout this new year. We look forward to continuing to work to gain your trust and to remaining your technology partner.