Employer Solutions / HRMS Newsletter – March 2020
Keeping You Up-To-Date With Information About Employer Solutions / HRMS
From the Desk of the Employer Solutions Practice Director
By: Mark Dresser, Employer Solutions Practice Director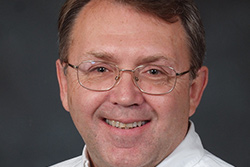 Over the past year I have written about how Net at Work completed a self-examination to determine a shared purpose of the company we want to be in best supporting the businesses of our clients. We determined as an organization we want to help our clients unleash their business performance, and be the trusted partner our clients call first for perspectives on, and solutions to, their business plans and hurdles. One way to do this is to facilitate what we refer to as "IT Health Checks".
The Importance of Business IT Health Checks:
Whether you're thinking about expanding your IT operation or you simply want the system you have to run as efficiently as possible, IT Health Checks help ensure your business saves time and money and can concentrate on growth and innovations.
HR System Health Check:
The Employer Solutions Practice at Net at Work has recently instituted a program of conducting free HR system Health Checks for its customers. These Health Checks will be conducted by our team and will take 1 ½ to 2 hours with a follow up assessment report provided to our customer. These Health Checks are designed to help our customers maximize the utilization of their HCM solution.
Keeping up to date with the condition of your HCM support, software and network enables our customers to:
Make smart decisions when it comes to technology.
Use best practice to support organization goals.
Optimize the HCM/IT budget to build out a comprehensive HCM roadmap.
As mentioned, these are free Health Checks which will help our customers utilize their system more effectively. Even with that value proposition, the Employer Solutions Practice has added some additional offers to increase the value of participation in these system Health Checks. For those participating in the system Health Check we are offering to our customers their pick of the following:
A free seat in one of Net at Work's online HCM training sessions (value: $395.00)
OR
A Report from the HR/Payroll report library.
Schedule HR System Health Check:
If you haven't been contacted for a HR System Health Check yet, please contact me.