Employer Solutions / HRMS Newsletter – September 2019
Keeping You Up-To-Date With Information About Employer Solutions / HRMS
From the Desk of the Employer Solutions Practice Director
By: Mark Dresser, Employer Solutions Practice Director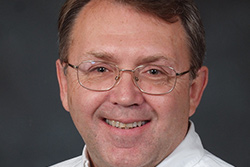 As I mentioned in the last newsletter issue, Net at Work has gone through an internal re-examination to determine just what kind of company it wanted to be. Through this process Net at Work has determined it wanted to be a company that helped businesses unleash new levels of efficiency, performance and success.
As we were going through the process of stating our purpose and identifying what our impact would be for our customers, we needed to identify how we were going to accomplish this new focus.
An important part of this re-defining of who we wanted to be involved two important components for our organization:
Our People: The Employer Solutions Practice has some of the most committed and dedicated Account Executives with the desire to exceed our customers' expectations every day. This is our team of Account Executives and they are here to help our customers unleash the potential of their business through technology and through a strong understanding of our customers' business. Their goal is to become your valued business partner and help you meet your business goals.  Never hesitate to reach out to your Account Executive:
Ali Gauthier               941-251-8157          agauthier@netatwork.com
Nicole Johnson         727-897-8105          njohnson@netatwork.com
Julie Tibbs                 678-772-7099           jtibbs@netatwork.com
John Guglielmo        585-441-3978          jguglielmo@netatwork.com

"It's not hard to make decisions when you know what your values are."
– Roy Disney
Net at Work Core Values
Our business decisions and strategies are built around these core values.
PROMISE KEEPER
Demonstrates honesty, integrity, commitment
PROBLEM SOLVER
Smart, analytical, knowledge-seeker with can-do attitude
COLLABORATIVE INTEGRATOR
Team player, unifier, relationship-oriented, win-win seeker
DRIVEN ENTREPRENEUR
Creative thinker, self-starter, optimistic, self-confident, calculated risk taker, results-oriented, self-motivated
INSPIRING COACH
Exhibits situational fluency, experience, strives to help employees, clients and partners
See the article:   Net at Work Client Schuster Benefits from Net at Work's Focus on Its Core Values later on in this Newsletter.