Sage 100 Newsletter – Q3 2019
Keeping You Up-To-Date With Information About Sage 100
Featured Consultant: David Hurley Sage 100 Business Analyst / Consultant
By: Net at Work Team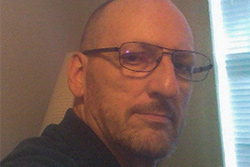 David has spent 30 years developing, implementing and supporting a variety of custom and packaged ERP software. He first started working with MAS 90 in 2006 and has been focused on Sage 100 since joining Net at Work in February of 2014.
David's skills include technical support, implementation and training, custom report development and consulting with clients on all modules of Sage 100. He enjoys developing solutions and resolving issues to make Sage a more functional ERP system for his clients.
David works in the Raleigh NC office and in his free time he enjoys outdoor activities such as hiking and camping and is an avid cyclist.