Sage 100 Newsletter – Q3 2019
Keeping You Up-To-Date With Information About Sage 100
From the Desk of the Sage 100 Consulting Manager, Lisa Margolies
By: Lisa Margolies, Sage 100 Consulting Manager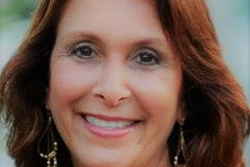 The Net at Work Family is Growing…
I am excited about the most recent additions to Net at Work with our acquisition of  Southeast Computer Solutions as of August 1, 2019. Southeast Computer Solutions is a Miami-based consulting firm that has been specializing in Sage 100, Sage X3 and Acumatica for over 35 years. As we have joined forces, the Sage 100 team now has additional team members to help service our Sage 100 clients. Welcome to all our new clients and team members!
Please welcome Dan St. John, Jose Rivera and Cindy Driggers.
Dan St. John is a senior consultant who has been implementing and training on Sage 100 for over 20 years.  Jose Rivera has been working providing support and consulting services for Sage 100 close to 15 years.  Cindy Driggers will be joining the Net at Work team as a Project Manager and assisting both the consultants and clients with projects.
What does this mean for our Sage 100 clients?
With the addition of our new team members, based on the entire teams' expertise and skill sets, it means that someone new may be reaching out or your existing consultant may bring in one of these talented people to assist you.
We are extremely pleased to have the Southeast team join the Net at Work team and know that this will have a positive impact on how we service our clients in the future.
As always, if you have any questions or concerns please feel free to reach out to me at your convenience.
-Lisa
Email Me
(646) 293-1771