Sage (X3) Enterprise Management Newsletter – July 2018
Keeping You Up-To-Date With Information About Sage X3
From the Desk of the Sage (X3) Enterprise Management Practice Director
By: Samantha Marshall, Sage X3 Practice Director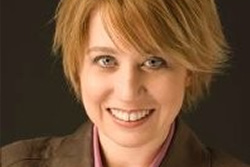 I hope everyone enjoyed a happy and healthy July 4th!
This newsletter contains some helpful tips on how to accomplish a few tasks in Sage Enterprise Management (X3) and Sage Enterprise Intelligence (SEI) – please do reach out to let me know if there are any topics you would like to see in future newsletters.
We are also introducing a new "Chemical Corner" which will be targeted to our clients in the sector of Chemical Distribution and Manufacturing.  We plan on adding new specialized content in future releases and again, feedback is always welcome.
General Data Protection Regulation (GDPR) is a European regulation that describes rules that companies must comply with in order to protect personal data that came into effect this Spring.  The inherent features of Sage EM support GDPR and Sage has added a new Visual Process Flow to assist with management.  And, although much of compliance relates to processes and documentation, those of you on older Sage 500 systems may not be in breach for credit card data.  Please contact us if you would like more information.  Third party systems like QDMS, also highlighted in this newsletter, can assist with the documentation and process requirements of these regulations.
Finally, I'm honored and proud to announce that effective July 1, I will assume the position of Practice Director for the Sage Enterprise Management (Sage X3) and Sage 500 business unit at Net at Work.  While my role will still have a significant focus on project delivery and my fantastic team of consultants, it is expanding to include setting the strategic vision for the practice.  We have added resources in Sales and Marketing to support this new role and I will introduce them in our next newsletter.
I look forward to hearing from you on how Net at Work can continue to improve our service.  And, as always, please let me know if you would like to talk about any system or business initiatives.