Sage X3 Support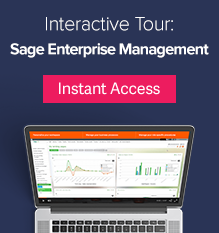 Sage ERP X3 Support | Sage X3 ERP Help Desk | Sage ERP X3 Training
Our Sage ERP X3 Helpdesk and Support Desk consult, service and support Sage X3 clients across the U.S. and in Canada via our local offices across the United States and in Canada.
Our experienced team of Sage ERP X3 Helpdesk, field consultants, training and support engineers have over 10 years experience in technology and business processes and work to assure that our clients Sage X3 systems are delivering the best possible value every day.
Get to know our team: Sage ERP X3 Staff Bios
On-site and Remote Sage ERP X3 Support Services:
Immediate Sage ERP X3 telephone support
Sage ERP X3 Remote Helpdesk Support
Customizations to existing Sage ERP X3
Sage ERP X3 Third Party add-on support
Upgrades to Most Recent Version of Sage ERP X3
Continued Maintenance of Sage ERP X3
Sage ERP X3 training. Remote or on-site

Client Video Testimonial:
Watch what key executives at Five Star Products have to say about working with Net@Work
See more about what our clients say about Support from Net@Work
Read Testimonials
Digitalization in the Chemical Industry: Choosing the Right ERP Solution as an Enabler of Growth
In this webcast, Matt Rand of Palmer Holland, a leading chemical distributor, joins us to discuss their motivation in seeking a new Chemical ERP business management solution, their digital transformation journey and why ultimately they chose Sage X3.

View Webcast
Why Sage X3 is The Choice for Chemical ERP
With ever-changing compliance rules and greater complexity, disjointed systems or too costly market solutions are the enemies of chemical manufacturers & distributors – occurring when ERP, CRM, & supply chain processes are allowed to operate in silos. Thankfully, today's business management solutions have been evolving to meet the industry's complex demands.

View Webcast
Winning in The Chemical Marketplace: Integrating eCommerce & Chemical ERP
Watch this recorded webcast for a look at how integration of Sage X3 and eCommerce is easy, powerful and a must-have for the fast growing digital chemical enterprise.

View Webcast
Telltale Signs that You've Outgrown Your Accounting or ERP Solution
View this on-demand webcast for an engaging discussion about how you can spot the not-so-obvious signs that you're running an outdated or underpowered accounting software or ERP solution. It will help you identify gaps in your current solution and recommend next steps.

View Webcast
5 Things Businesses Shouldn't Overlook When Selecting an ERP System
Watch this FREE recorded webinar to learn about a framework you can use for ERP justification and vendor selection. Ensure you don't overlook the important questions when choosing a software package to help run your business.

View Webcast
ERP in the Cloud - The untold story of simplicity, flexibility, and ROI
Learn how to easily assess different options for deploying ERP-on premise, on demand/SaaS, vendor-hosted, etc.-and get a rich understanding of what it means to be "in the cloud."

View Webcast

Client Testimonial: Five Star Products Inc.
Watch this Sage ERP X3 success story about Five Star Products Inc., a process manufacturer, and distributor of cement, precision grout and concrete repair products.
Dynarex Corporation
From its headquarters and distribution operations to its four remote shipping and warehouse locations, X3 provides enterprise-wide tools to this leading wholesaler of medical products.

View Client Story
Five Star Products
Learn how Sage X3 ERP solved the manufacturing and reporting challenges of this concrete and cement products manufacturer and distributor.

View Client Story
Golden Artist Colors, Inc.
Read how an ERP solution helped a global paint manufacturer streamline the flow of information, improve inventory management and enhance customer service.

View Client Story
Blount Fine Foods
Read about how one shellfish processor is positioned for continued growth with its ERP solution.

View Client Story
Schroeder Company
Learn how this dairy manufacturer milked the benefits of its ERP solution for better planning production and forecasting demand.

View Client Story
Rudy's Tortillas
Learn how this ERP solution that was a perfect wrap for a national tortilla manufacturer and distributor.

View Client Story
Ganong Bros. Limited
Learn more about how Canada's oldest candy company realized a full ROI from its ERP solution in less than one year through labor efficiencies and improved support of the company's growth and expansion.

View Client Story
Avmor Limited
Read how a leading cleaning products manufacturer and distributor experienced improved collaboration, decision making and forecasting from its ERP solution.

View Client Story
Aceto Corporation
Read how a leading global chemicals distributor found ERP success for improved flexibility, scalability and regulatory compliance.

View Client Story