Meeting the Evolving Challenges in Healthcare
The healthcare market is rife with continued economic uncertainty, breakneck speed of technological development, supply chain issues and a changing landscape. In order to compete successfully, medical offices and senior living healthcare organizations are adapting by doing more with less, preparing for the effects of industry consolidation and the rise of retail clinics, and closely monitoring their financials. The need for a technology advisor to support your practice is greater than ever.
UNLEASH THE POWER OF YOUR HEALTHCARE ORGANIZATION
Next generation enterprise resource planning (ERP), as part of your unique Digital Operations Platform (DOP)—coupled with our expert advisory services—help healthcare organizations thrive amidst constant change within the industry. Our breadth of technology solutions, services and skills have helped our healthcare clients to:
Unlock revenue by bringing new products and services to market
Budget and plan during a time of turbulence in healthcare
Make disparate data actionable through visibility, flexibility and efficiency
Adapt to new payment models including value-based care
Automate and create efficiency by shortening the monthly close, reducing FTE and minimizing manual processes
Meet the latest reporting mandates such as Patient-Driven Groupings Model (PDGM), HIPAA and Medicare & Medicaid requirements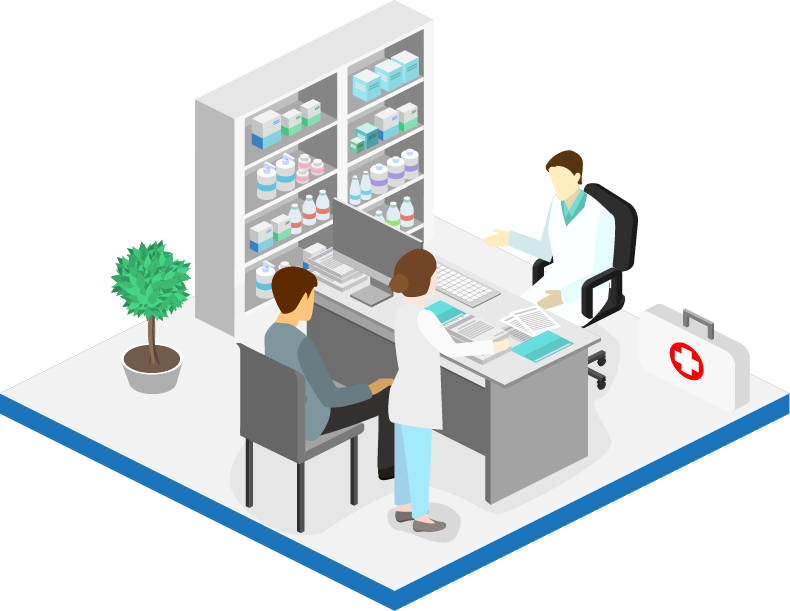 HolwegWeber
"Net at Work is fabulous, and they completed the conversation remotely, on time and on budget."
- Cara Numasaki, Controller, Hawaii Dental Service

SUPPORTING YOUR PRACTICE WITH A DIGITAL OPERATIONS PLATFORM
DOP, as the successor to previous generations of accounting and business management software, extends ERP functionality beyond your healthcare practice to encompass billing, compliance, patient scheduling and more. The core of DOP, Next Generation ERP, is built on modern cloud technology that is easy to work with and simple to maintain.
This true cloud ERP allows your healthcare organization to scale operations efficiently, without adding more administrative personnel, and harness vast amounts of vital business data to help facilitate faster, better decision making throughout your practice. Next Generation ERP supports and advances your relationships with patients, caregivers, clinicians, payers and other stakeholders.
Learn how you can enhance your operational visibility for a new level of care by contacting Net at Work today.
HEALTHCARE ERP SUCCESS STORIES
TSOAG
TSAOG Orthopaedics & Spine gains financial flexibility with
Next-gen ERP
South Texas' largest provider of orthopedic specialty care streamlines its financial management with with Sage software and enjoys new insights.
Personal Healthcare
Personal Healthcare, a senior living management company, restored success through Next Generation Technology by:
Shortening its monthly close from one week to one day
Saving over 400 person-hours annually
Avoiding $80,000 in additional annual salary costs
Sustaining 30% growth while maintaining a lean finance team
Gaining visibility into location costs for improved decision-making
Personal Healthcare - Mobile
Personal Healthcare saves $80,000 and cuts 400 hours annually of manual-entry with Sage Intacct
Hawaii Dental
HAWAII DENTAL SERVICE TAKES A BITE OUT OF INEFFICIENT PROCESSES WITH NET AT WORK & NEXT GENERATION ERP
Reduced AP processing tasks by 5 hours each month
Shortened monthly financial reporting tasks by 12 hours
Integration with third-party applications eliminates manual data entry and improves accuracy
Hawaii Dental - Mobile
HAWAII DENTAL SERVICE TAKES A BITE OUT OF INEFFICIENT PROCESSES WITH NET AT WORK & NEXT GENERATION ERP
Whole Family
Nonprofit healthcare provider boosts accounting efficiency by 80% and gains agility in COVID-19 crisis
Improved overall accounting efficiency by 80%
Eliminated nearly 20 hours of accounting manual work a month
Reduced monthly close time by up to 73%, to eight days
Improved reporting timeliness, scope, and accuracy
Whole Family - Mobile
Nonprofit healthcare provider boosts accounting efficiency by 80% and gains agility in COVID-19 crisis
Children First
OPTIMIZING FINANCIAL OPERATIONS FREES ADDITIONAL RESOURCES FOR THE MISSION
Expected total cost of ownership savings of more than $20,000 over five years
Streamlined, paperless processes for purchase requests and approvals
Eliminated need for off-site paper records storage
Richer, more detailed reporting capabilities
What Sets Net at Work Apart?
Our team of specialists are versed in both legacy and modern, cloud-based systems – so we know your existing technology environment as well as where you're headed. That's the power of Net at Work.
Healthcare Solutions Recognized for Financial Leadership by Experts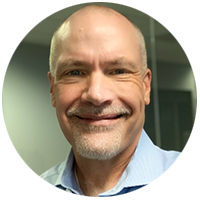 Episode Guest: Tom Thornton, Practice Director,Net at Work
Considering the Actual Cost of Healthcare Services for Long-Term Success
The ABCs of activity-based costing