SuiteSuccess for Financials
Designed to deliver value, SuiteSuccess delivers a unique set of processes & systems with a
pre-configured solution and methodology.

Leveraging the experience of thousands of ERP implementations, NetSuite has developed Financials First, a methodology the Net at Work NetSuite team follows.
CONTINUOUS CUSTOMER LIFECYCLE ENGAGEMENT
A consultative approach from sales to implementation to support which ensures continuity across your lifecycle.
BUILT ON LEADING PRACTICES
You don't just get software, you get the benefit of our experience in financial software.
INTELLIGENT PHASED IMPLEMENTATION
Rapid implementation gets you up and running quickly, while a phased approach transforms your business to drive results.
BUSINESS INTELLIGENCE
NetSuite Financials First delivers hundreds of pre-built reports and value-driven dashboards developed from years of real-world use by thousands of people in similar companies.
Financials First – Recorded Demos
 NetSuite Role-Specific Video Demos
Watch role-specific video demos to see how NetSuite empowers individuals across all roles in an organization.
---
Net at Work is your Go-To NetSuite Solution Provider, Consultant & Reseller
As a leading IT Consulting firm and top NetSuite solutions provider, our teams of analysts, consultants and developers have the experience & capabilities to service all your NetSuite and related technology needs.
From new implementations to ongoing support we provide industry-leading NetSuite services via our offices throughout North America.
NetSuite Implementations
NetSuite Consulting
NetSuite Integration
NetSuite Support
NetSuite Helpdesk
NetSuite Training
Our NetSuite Consultants and Support Desk are on call for all your NetSuite needs.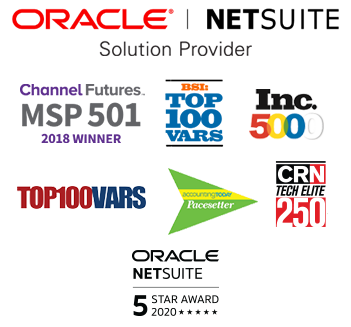 Get in Touch
Contact a NetSuite expert, get support, or request a demo below.