Exceptional Leader – Mika Rottenberg
In celebration of Hispanic Heritage Month, I would like to highlight one of the most inspiring and inventive contemporary visual artists I've come across.  Mika Rottenberg was born in Buenos Aires, Argentina in 1976, and completed her art education in Israel.  She is now a New Yorker exclusively represented by the gallery powerhouse, Hauser & Wirth.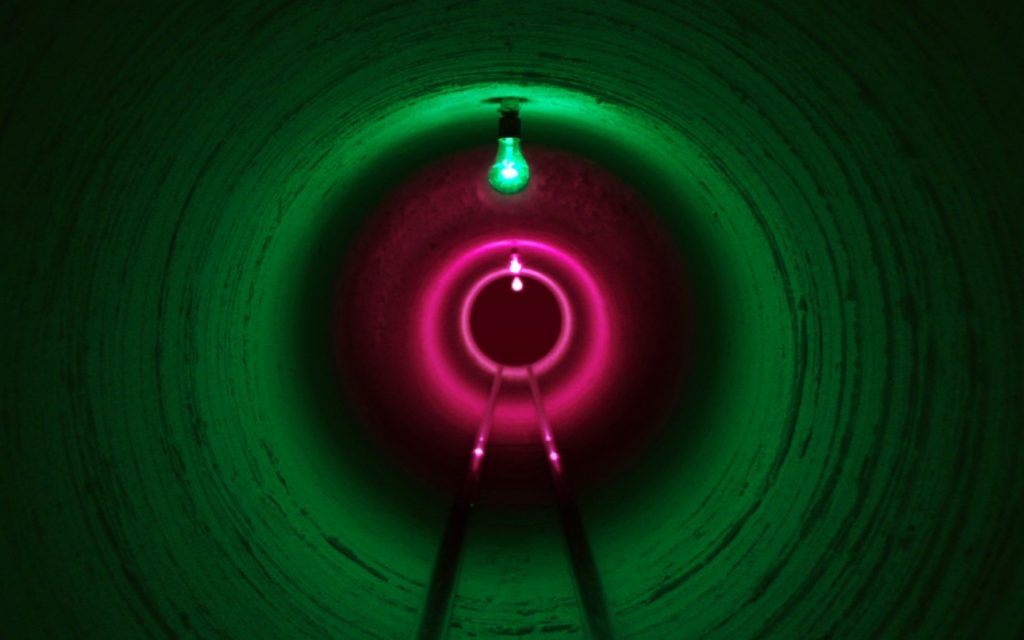 Rottenberg creates immersive installations featuring a staggering variety of mediums and kinetic sculptures.  But she stands out most in my mind for creating absurdist looping films which take the viewer on often paradoxical journeys.  At her 2019 show "Easypieces," I found myself passing through Tencel curtains, cautiously venturing into dark tunnels into filming rooms, and gazing straight up as a ceiling mounted TV displayed a hammer continually shattering colorful broken glass.  I was mesmerized by a strikingly realistic finger extending from the wall and slowly and continually rotating.  Rottenberg knows how to grab your attention, and she has fun doing it.
Combining the mundane with the exotic, she achieves surprisingly poignant and visually stunning results.  Recurring themes include the subjugation of women, human trafficking, immigration, and references to mindless dehumanizing systems we can find ourselves in.  Oddly, she handles these heavy subjects with disarming comedic ease, gently guiding our emotions into uncharted territory.  These films juxtapose seemingly disconnected visual and auditory experiences in a surrealistic, and often jarring dreamlike setting.  For example, "Spaghetti Blockchain" incorporates Tuvan throat singers in Siberia, the CERN antimatter factory in Switzerland, a potato farm in Maine, and an imaginary manufacturer of A.S.M.R. products.  She has a childlike fascination with color, form, and sound, and finds ways to elevate whimsy and rambunctious fun to high art.
After watching her films a few times, I realized that the majority of people she features are women, and most often from far-flung cultures and settings.  The most unsettling theme that stays with me is the high cost of cheap labor.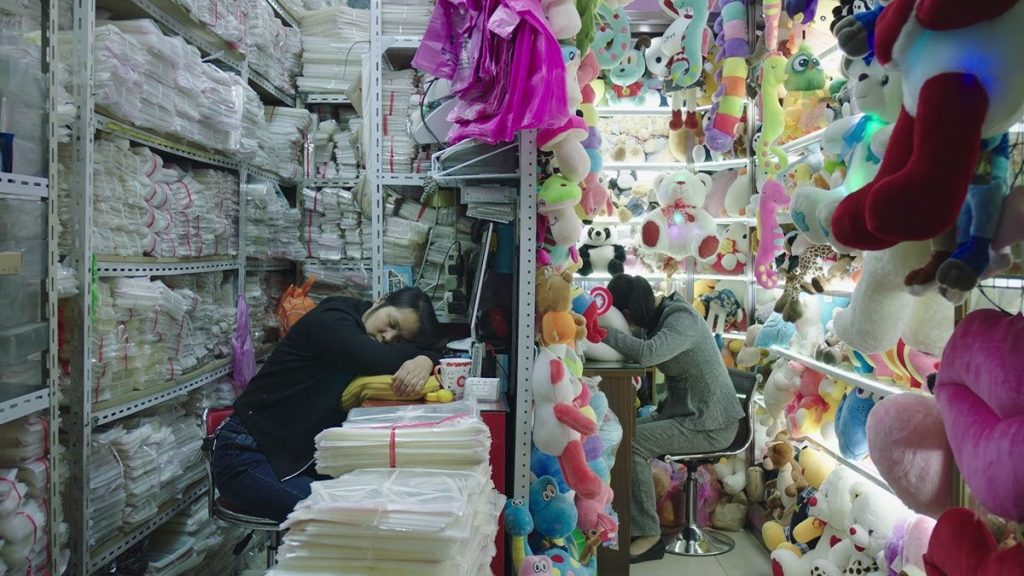 Thanks to Chicago's Museum of Contemporary Art, Rottenberg's films from "Easypieces" are available for viewing at the links below with different video formats for accessibility.  I cannot recommend them enough – I found them endlessly fascinating, visually dazzling, and morally compelling.
Cosmic Generator (Tunnel Variant)