Florida NetSuite Solution Partner
Our NetSuite Florida Solution Consultants and NetSuite Support Desk Are On Call For All Your NetSuite Service Needs.
  214.377.5924
UNLEASH THE POWER OF NETSUITE
Net at Work is your Go-To 5 Star NetSuite Solution Provider, Consultant & Reseller in Florida
As a leading NetSuite Florida solution provider, partner and NetSuite reseller (VAR) we have the capabilities to service all your
NetSuite
needs. We provide NetSuite ERP support via our local offices in Florida and other locations throughout North America.
NetSuite Implementations
NetSuite Consulting
NetSuite Integration
NetSuite Support
NetSuite Helpdesk
NetSuite Training
Implementation Optimization
Project Recovery & Rescue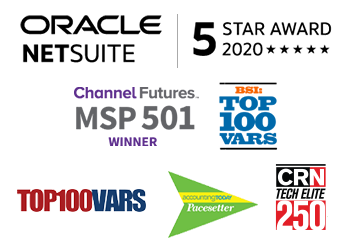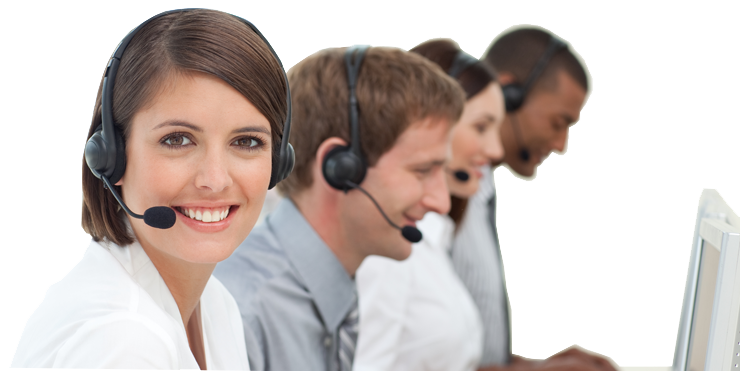 NetSuite Florida Certified Consultants
We pride ourselves on our service-oriented culture and extraordinary record of client satisfaction and are ready to serve you. Our certified Florida NetSuite Consultants and NetSuite Developers have extensive experience with NetSuite installs, NetSuite upgrades, NetSuite integrations, NetSuite customizations, NetSuite support and training.

Meet Our NetSuite Team
Not Yet Using NetSuite?
Try a free 14 day NetSuite trial and see why 12,000+ companies manage their business with NetSuite and how NetSuite, the world's leading Cloud ERP Suite can help your organization.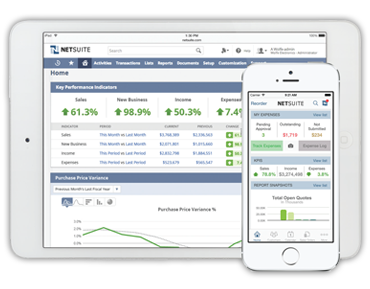 Artistic Tile
FORTIFYING A DESIGN LEGACY THROUGH DIGITAL TRANSFORMATION
"Net at Work has helped us future-proof the operation. Innovation has always been the driving force behind our products, but our old technology was holding us back. We've successfully combined our traditional business approach with cutting-edge technology."
Erickson's Slide
NET AT WORK STEPS UP NETSUITE'S VALUE PROPOSITION FOR ERICKSON'S FLOORING
"If we had it to do over again, we would have retained Net at Work right from the start. They really allow us to unleash the power of NetSuite and put it to work for us."
Dave Powell, IT and Marketing Director

Sonic Packaging
RAISING EXPECTATIONS IS ALL IN A DAY'S WORK FOR SONIC PACKAGING
"Solving challenges like those Sonic was facing is what they live for. So, we didn't bother with an ERP consulting company to help us analyze ERP applications. Instead, we brought in Net at Work."

Wormser Slide
NET AT WORK ACCELERATES DIGITAL TRANSFORMATION FOR WORMSER CORPORATION
"Without Net at Work I don't think we'd have been able to get the full value out of NetSuite. The publisher might understand the software, but Net at Work understands our business."
David Wormser, Chief Operating Officer

NES Slide
NET AT WORK AND NETSUITE: A SHINING SOLUTION FOR THE NES GROUP
"We had a clear vision of what we wanted NetSuite to do for us. Net at Work listened to us, understood that vision, and then set out a plan to help us achieve it."
Aaron Klein, VP of Operations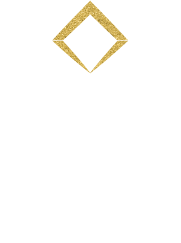 HolwegWeber Slide
HOLWEGWEBER HAS SUCCESS IN THE BAG THANKS TO NET AT WORK AND NETSUITE
"Net at Work has the real-world business experience in the manufacturing sector that worked to our advantage. It's not enough to be a product expert, you have to have industry expertise and the time, resources, and commitment to understand how the customer's business operates. Net at Work brought that to our project."

Protochips Slide
SUPPORTED BY NET AT WORK AND NETSUITE PROTOCHIPS FOCUSES ON GROWTH
"Net at Work brought a strong financial background, expert project management skills, and a deep understanding of the product."
Nelson Marthe, Manufacturing Engineering Manager

Recent NetSuite Resources
Recorded Webinars & Demos

In this on-demand webcast we will be joined by Celigo, NetSuite's largest partner offering an extensive portfolio of integrations and automations, where they share best practices and actionable insights on how to achieve operational excellence between NetSuite and other applications.
Watch Now »
We've gone from a period of growth to a time of uncertainty where flexibility and visibility are essential for businesses to perform continuous reporting, close the books quickly and accurately – while staying compliant. But how do finance teams pull this off when the entire workforce is dispersed, or required by the current climate to work from home?
Watch Now »

Get to know how NetSuite, as a complete cloud Enterprise Resource Planning (ERP) solution for wholesale distributors, provides the single, real-time view of items, inventory and orders across the channel to sustain cash excellence. In this on-demand webinar we'll show how financial and operations leaders can strengthen their bottom line, reduce risk and bolster brand experiences.
Watch Now »
NetSuite White Papers & Guides
Advanced data analytics and digitization of processes promise greater efficiency and better decision-making, but what does it take for industrial manufacturers to turn the corner in this transformative period?
Download Now »

How are you compiling the data needed to properly recognize revenue and meet these new accounting requirements? According to a recent study more than 80% of organizations are relying on manual workarounds to complete the required reporting.
Download Now »

It's no secret that the pandemic taught CFOs how crucial it is to constantly assess operations and adjust plans in response to change in the market. While it varied business to business, virtually all companies had to rise to a period of existential challenge and reassess their previous assumptions.
Download Now »
Get in Touch
Contact a NetSuite expert, get NetSuite support, or request a NetSuite demo below.
About Net at Work - NetSuite Florida Solution Provider
Net at Work is a full service IT and professional services firm that can consult, select, and implement the right technology solutions for your business. Through our strong partnerships with proven technology leaders, we deliver a range of unbiased, integrated solutions that bring our clients every competitive advantage possible. As a Florida NetSuite solution provider, partner, reseller (VAR) and consultant, our NetSuite support team services clients across Florida via our office in Florida. Our team provides industry-leading NetSuite Implementations, NetSuite consulting, NetSuite Integrations, NetSuite support and NetSuite training – with a strong focus on customer care.