Employer Solutions / HRMS Newsletter – July 2018
Keeping You Up-To-Date With Information About Employer Solutions / HRMS
From the Desk of the Employer Solutions Practice Director
By: Mark Dresser, Employer Solutions Practice Director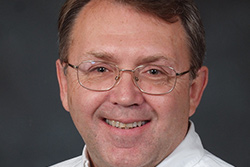 A myriad of issues today carries real risks for the workplace, and employers must remain aware of these challenges and know how to prepare for them. Workplace risks come in many forms. In this issue of our Employer Solutions Newsletter, we have identified just a few risks where HR can play a leading role in protecting against and mitigating any potential damage.
The Employer Solution team within Net at Work is committed to educating and assisting our customers in their development of plans to minimize workplace risks and address challenges. In this issue, we have provided articles that bring awareness and thought to risks and challenges that face businesses and the role HR can play in dealing with these factors.
Taking our commitment to our customers a step further and with the help of other knowledge experts, we have created an HRMS & Payroll Summit that will provide information about risks facing our customers today while also providing strategies to develop processes to minimize these risks. These day-long events will afford our customers an opportunity to ask questions of other customers facing similar situations, speak with knowledge experts such as representative of the US Secret Service concerning cyber risks and speak with our experienced consultants.
Please join us at one of these complimentary day-long HRMS & Payroll Summits.
"An ounce of prevention is worth a pound of cure"
 – Benjamin Franklin
Let the Employer Solution's team help you prepare for meeting and overcoming the risks that face every business. As your trusted advisor we can help you grow and remain competitive in today's business world.