Employer Solutions / HRMS Newsletter – November 2017
Keeping You Up-To-Date With Information About Employer Solutions / HRMS
Sage People Preferred: A Simple, Phased Approach to Implementing Sage People
By: Net at Work Team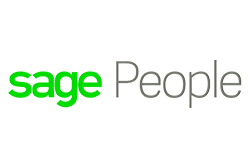 Are you interested in taking your HR system to the next level?  Are your employees and managers looking for ways to more actively engage with each other and the organization?  Would your organization benefit from a more analytical approach to human resources? Sage People (formerly Fairsail) is Sage's software-as-a-service offering in the Human Capital Management (HCM) space on the Sage Business Cloud.
Sage People is an end-to-end HCM with global capabilities and built on the highly praised Salesforce platform. In 2017, Sage People was named the number #1 HCM offering on Salesforce App Cloud.  There are currently over 195,000 users, 227 customers world-wide and Sage People has a 98% customer renewal rate.
What is Sage People Preferred?
As a leading technology company and Sage's leading HRMS Business Partner, Net at Work is uniquely positioned to offer an innovative approach to deploying Sage People.  With our combined decades of HRMS consulting experience, the Net at Work Employer Solutions practice has designed a simple, phased approach to implementing all of Sage People's rich capabilities – Sage People Preferred.
Sage People Preferred is an approach to implementing Sage People's full functionality that will
Meet and exceed current HRMS installation features
Allow quick implementations/migrations
Control cost and
Ensure the maximum Sage People functionality for our clients.
The initial phase will deploy core functionality with limited customizations as well as data conversion from Sage HRMS or Abra Suite. Subsequent phases Two through Six will deploy:
Benefits Administration
Performance Management
Payroll Integration (including a cloud payroll offering)
Recruiting and
Compensation Planning.
In addition, we have designed Preferred Packs of pre-built templates and best practices to expand the forms, customizations, reports, processes and workflow capabilities.
If you would like more information about Sage People and our Sage People Preferred implementations, you can register for our webinar. If you would like to speak to one of our Account Managers about Sage People and schedule a demo, please contact Julie Tibbs at jtibbs@netatwork.com or call her at 678-772-7099.
Watch Informative Live Webinar:
Topic:
Migrating to the Cloud: How we can move you from Sage HRMS or Abra Suite to Sage People
Register Here
|
Date:
Dec 5