Employer Solutions / HRMS Newsletter – November 2018
Keeping You Up-To-Date With Information About Employer Solutions / HRMS
Ten Tips for a Successful Year-End
By: Net at Work Team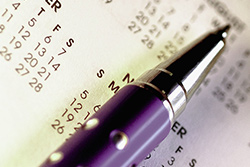 Before we know it, year-end will be upon us with all the work necessary to finalize and report annual payroll totals.  However, there are things that we can do now to make our year-end processes a success.
Have employees confirm their addresses and Social Security numbers. Users of Employee Self Service in Sage HRMS and Sage People can unmask and confirm their Social Security Numbers. Use the SSA's Social Security Number Verification Service for SSNs that don't match your records and require employees to update their records as necessary.
Review, update or create your login to Aatrix for tax filing, if you are using Sage HRMS and plan to file electronically.
After you file your third-quarter Form 941, check your records and balance against the totals for all three quarters. Identify any over- or under-reporting of income or wages; adjust tax over- or under-reporting of income or wages and adjust tax overpayments or underpayments on your fourth-quarter 941.
Have you had any changes in corporate leadership this year? Review authorization letters and corporate officers' facsimile signatures for Forms 941, 940 and 945.
Are you near the 250-employee mark? Inquire into the number of 1099s Accounts Payable will be filing for 2018. If the combined total (including W-2s) is 250 or more, be prepared to e-file all forms.
Do your employees have payroll deductions for charitable causes like United Way? Check deduction codes setups and reporting. If you choose, you can report those amounts in Box 14 of their W-2s. Review all deductions for W-2 reporting categories; they can be corrected right up to the time the W-2s are run.
Inquire whether other departments will need year-end reports from Payroll. Thank them for their timely input last year and remind them that their cooperation will again be needed this year. Examples: HR, Accounts Payable, Accounting, Benefits, Accounts Receivable.
Christmas and New Year's Day both fall on Tuesdays this year with many organizations choosing to close the day before. Review your holiday processing schedules and remind managers of the dates employees' time sheets are due to Payroll as a result.
Review and reconnect with new outsiders, such as third-party 401(k) plan administrators or third-party payers of sick pay, with whom you'll be working at year end. Be sure to have a plan in place to get information as soon as possible from them for the quarter close and year end.
Encourage employees to review and submit new W-4s for 2019. The IRS recommends employees use the IRS Withholding Calculator to determine the most accurate amounts to be withheld from their check. If you have employees who claim "EXEMPT" from federal income taxes, remind them they must submit a new W-4 each year to qualify for the exemption from Federal income tax.
BONUS Tip:  If you are a Sage HRMS or Sage Abra Suite User, plan to attend our User Training Sessions on December 12 and 13th for training on specific tasks and procedures for a smooth year-end.
Online Training Session:
Topic:
Sage HRMS – Year-End Payroll Training
Register Here
|
Date:
Dec 12
Online Training Session:
Topic:
Sage Abra Suite – Year-End Payroll Training
Register Here
|
Date:
Dec 13