Employer Solutions / HRMS Newsletter – October 2020
Keeping You Up-To-Date With Information About Employer Solutions / HRMS
From the Desk of the Employer Solutions Practice Director
By: Mark Dresser, Employer Solutions Practice Director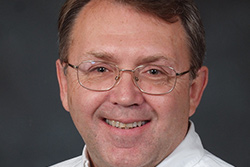 As I mentioned in our last newsletter, this year human resource professionals and their respective businesses have faced challenges that no one would have ever expected. HR professionals have had to be more strategic and provide more leadership in order to help their organization adapt to these changing times. As such, we continue to listen and strive to provide timely and educational information around the topics we hear from you and those we know will be helpful in for the continued stability and growth of your organizations.
In this issue, our client spotlight features Great Bay Distributors, who has been a client of Net at Work for well over a decade.  Our relationship with their team and the ongoing success illustrates the day-day application of our core values and ultimately how we have been promise-keepers & problem-solvers as we have partnered with them over the years. Read the Great Bay  -Net at Work story here.
We also introduce one of our newest partnerships – Ed Krow, HR Strategist/Keynote Speaker/Author. Have a read of his guest post: Strategic HR: Driving Bottom Line Results Through Your People.
Additionally,  you will find an article by PuzzleHR another partner of Net at Work. We continue to form partnerships with other service providers that have similar core values as do we so that together we can better serve and support  your ongoing needs and challenges.
We continue to evolve our services and resources plus build on partnerships to achieve our goal of assisting all of our clients to unleash the power of their businesses.
I'd like to also draw your attention to our October Webcast Series: Extending the Influence of Human Resources , where we will be looking at how to extend the influence of Human Resources to have positive impact on organizations. Our presenters will discuss the latest in extending core HR technology, how to create a corporate training program, preparing companies for the "Experience Age" and addressing employee burnout.