Sage 100 Newsletter – Q1 2020
Keeping You Up-To-Date With Information About Sage 100
Featured Consultant: Maureen Bartels, Sage 100 Senior Business Consultant
By: Net at Work Team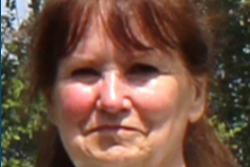 Maureen has over 28 years of experience working with mid-range accounting solutions, including Sage 100, BusinessWorks and Microsoft Dynamics. Maureen joined Net at Work 5 years ago and is now focused on Sage 100. She has worked with clients in a variety of industries providing technical assistance, training and troubleshooting, as well as reviewing system procedures.
Prior to joining Net at Work, she worked for accounting firms in their technology solution groups, specializing in accounting software. Additionally, Maureen brings her experience as a college educator to the Net at Work Sage 100 training classes.
Although currently living in central Illinois, Maureen is a native of Detroit, Michigan, and enjoys following the Detroit Lions, Tigers and Red Wings, and takes a great deal of guff from friends and neighbors for her choice of sports teams. She is a graduate of the University of Illinois, and a veteran of the US Air Force.