Sage 300 Newsletter – Q2 2023
Keeping You Up-To-Date With Information About Sage 300
Sage 300 Team Member Spotlight
By: Net at Work Team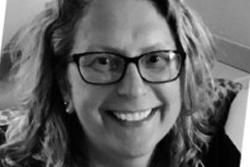 In this edition of our newsletter, we are delighted to spotlight one of our amazing Team Managers, Vicky Bridges.
Vicky is coming up on her fifth-year with Net at Work, in addition to her many years of experience and vertical expertise with Manufacturing among other skills, she is also a CPA, a talented consultant and has been consistently increasing her contributions.
Recently Vicky accepted an increase of responsibilities as Sage 300 team manager working together with her team of talented consultants, collaborating and sharing ideas, best practices and knowledge to benefit each other as well as the greater team and help our customers unleash the power of their business.
Vicky typically is ahead of the game in recognizing issues that may arise with our customers and in typical helpful fashion has provided some information and tips related to some changes you may notice with Crystal Reports below.
Crystal Reports v. 2020 and Connectivity with Sage 300
What is new with Crystal Reports v. 2020 (CR 2020)?
CR 2020 is 64-bit and now uses only 64-bit data connections. If you currently use Crystal Reports to design new reports or update/customize existing Sage reports and upgrade to CR 2020 you will need a 64-bit ODBC connection named to match your 32-bit ODBC connection.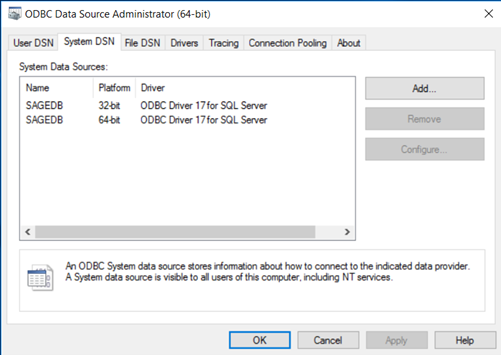 What about my existing reports?
CR 2020 is backwards compatible with reports created in earlier versions of Crystal Reports (the last two versions utilized with Sage 300 are v. 2011 and v. 2016.) This means that your existing reports will continue to function even when customized or saved with CR 2020. Reports created in newer versions of Crystal Reports can be opened and saved in older versions of Crystal Reports, however functions exclusive to the newer versions will not be available in the lower versions.
Can I still add custom reports to the Sage desktop?
Yes! Your custom reports can still be added to the Sage desktop and run. While every scenario has not been tested these should function/continue to function even when created, updated, or saved in CR 2020.