Chemical Corner: Safety Data Sheet (SDS) Management within Sage X3
Sage X3 provides compliance functionality for the ever-changing regulatory landscape of the global chemical & process manufacturing industries. The management, tracking and reporting of chemical inventories is a requirement for companies that manufacture, store, label, ship, distribute, or handle controlled substances and hazardous materials.
Our clients clients in the chemical industry are required to provide readily available Safety Data Sheets (SDS) to material handlers, business partners and emergency responders.  This article provides information for exposure control procedures, chemical properties, reactivity, protective equipment and precautionary measures while handling the indicated product.
The solution Net at Work has developed includes out of the box configuration and customizations.  The feature provides a streamlined Sage Enterprise Management experience engineered around the SDS management requirements of the chemical industry business processes.
SDS Attachments
A new tab "Safety Data Sheets" on the product master includes an interactive grid to specify attachments through a link on each line.

SDS History
The SDS history function is an audit-ready listing of all SDS distribution activities.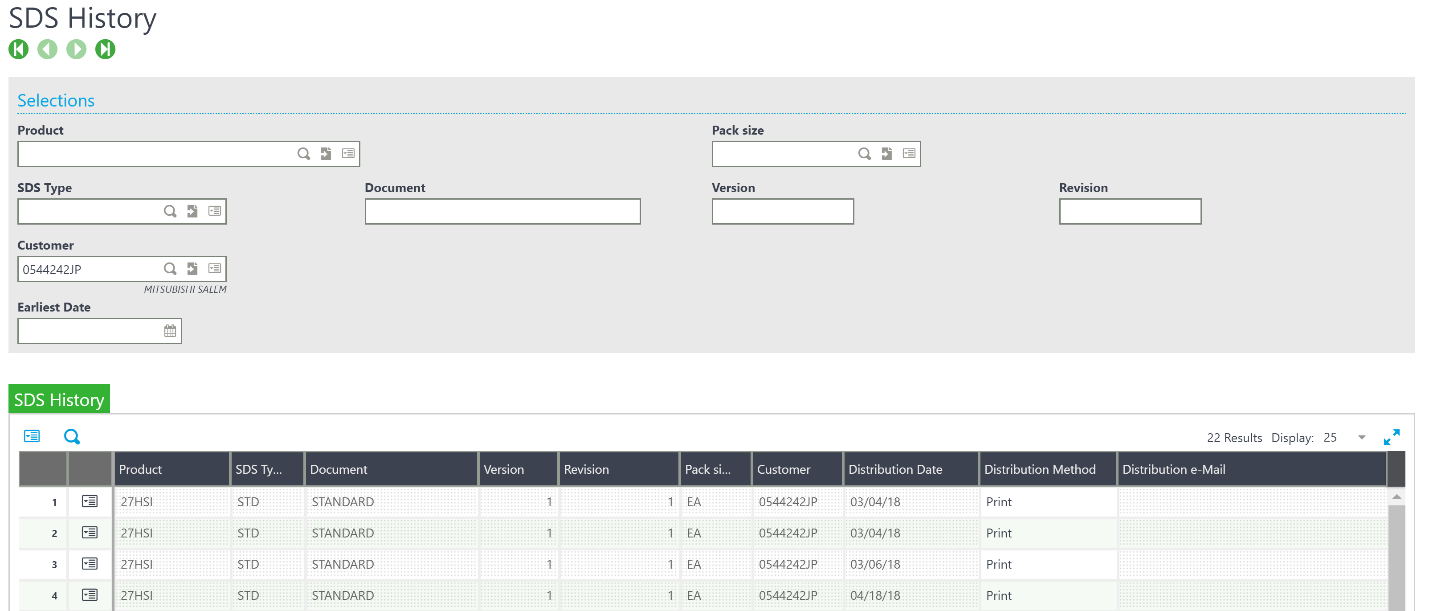 SDS Pack Unit – Product Master
The hazardous nature of some chemicals varies depending on the amount.  This means the SDS will be different depending on the packing unit.  To accommodate, Net at Work has enhanced the pack unit features of Sage EM:
The following can be defined at a pack unit level:
Reportable Quantity (RQ) Exempt – this is a regulatory requirement that may flag the size of the container for environmental reporting purposes
SDS – specify a pack-specific SDS attachment that will override the product SDS for the package.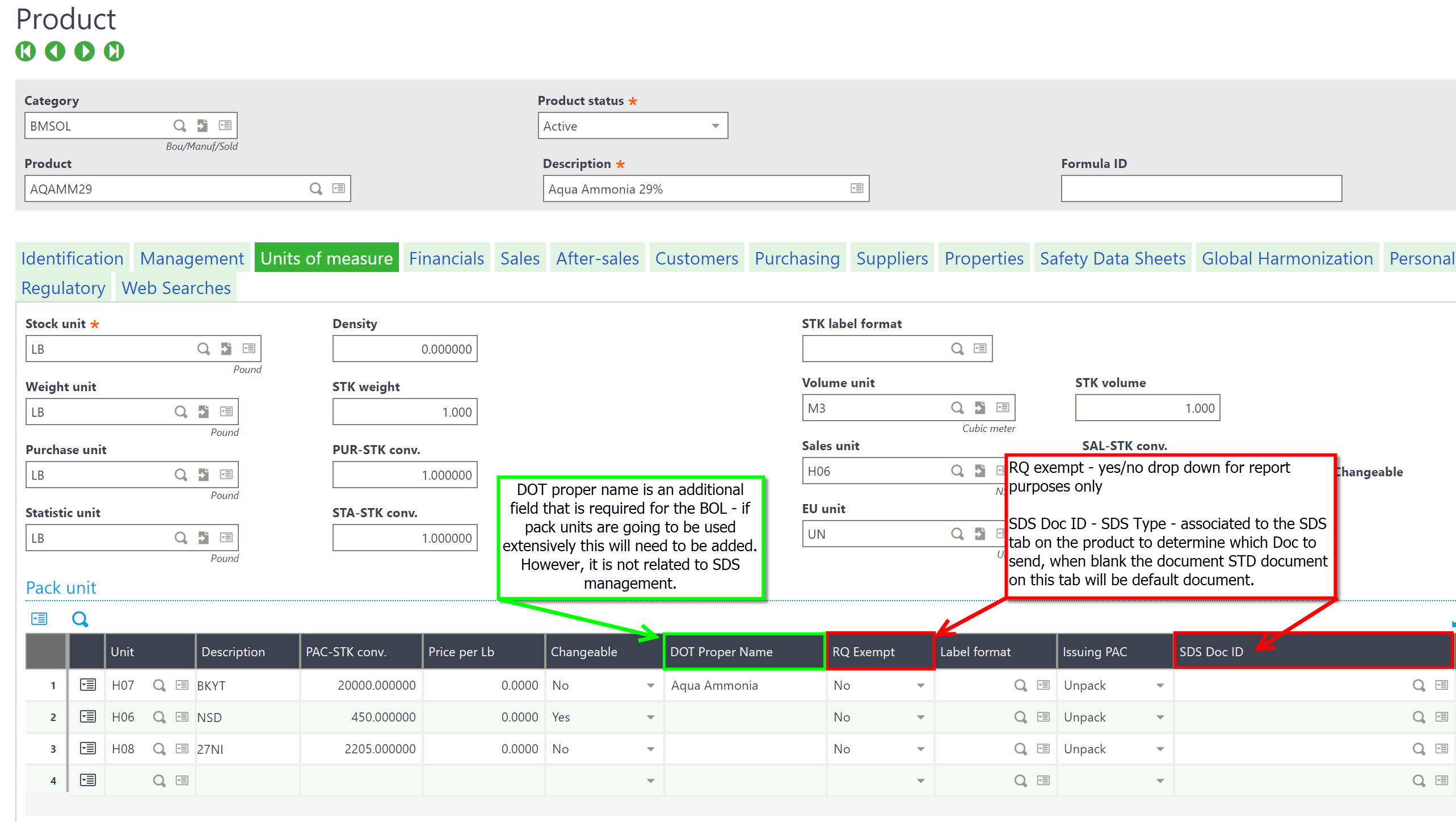 Frequency Control
New sections titled "Safety Data Sheet" on the management tab and ship-to customer tab of the customer record controls the frequency schedule and distribution options for the customers.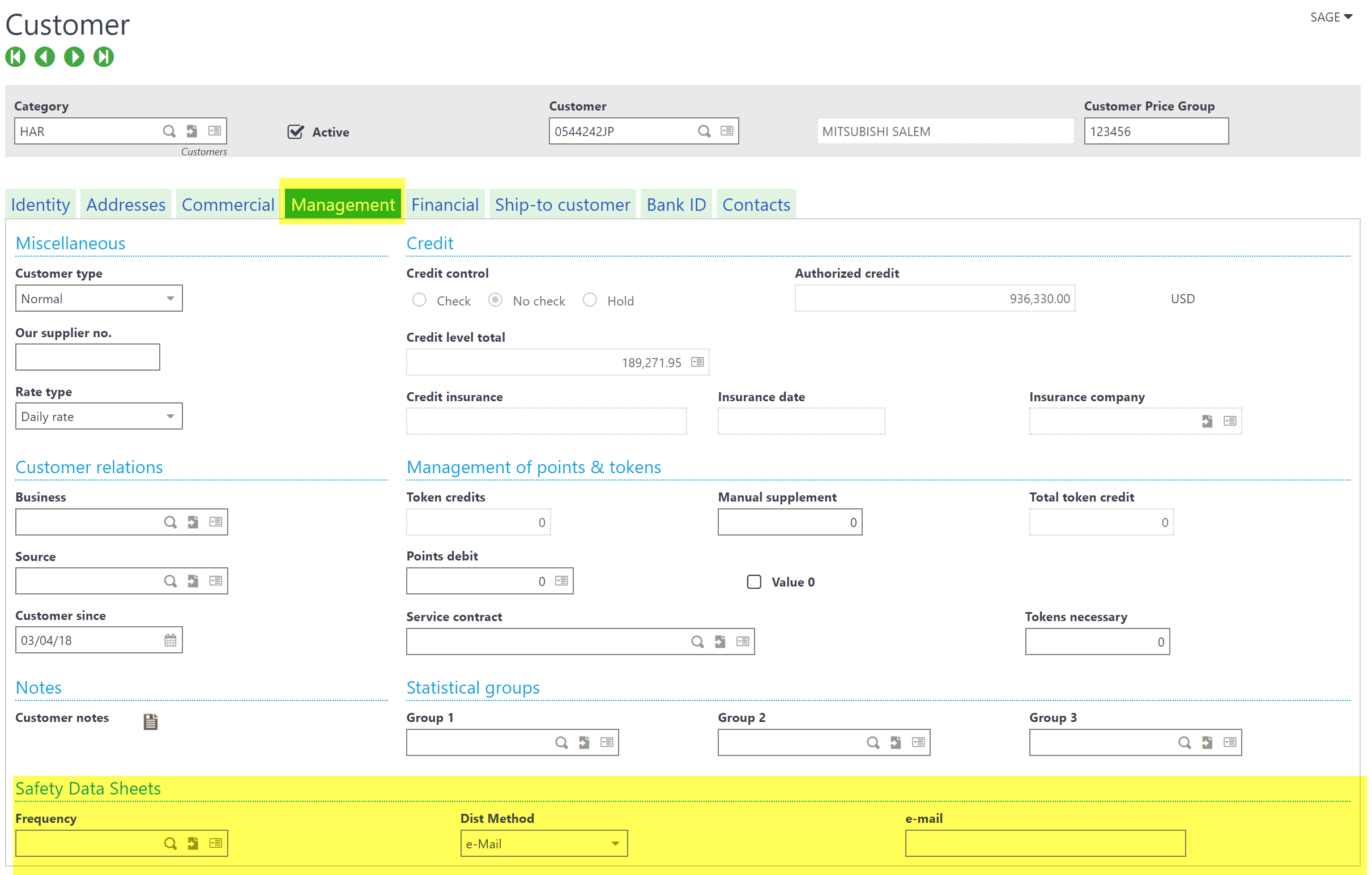 For more information on SDS transmission and management in Sage Enterprise Management (Sage X3) for chemical, please contact us.