Drawing References and Component Options for BOMs in Sage X3
Sage X3 has a little-known feature that is particularly relevant to our discrete manufacturing clients.
Drawing references can be recorded against production Bill of Materials (BOM) component records. When you add drawing references to a component line, there is no limit to the number of drawing references you can add. An information message will warn you when line references are not equal to the component quantity.
For example, a design engineer includes a circuit board as a component of a production BOM. The circuit board needs 10 LED lights to be attached. The design engineer uses the drawing references column to cross reference to CAD, manual drawings, or a file name.
In addition to drawing references, take a look at the other useful functions and "jump to" features available in the BOM components action menu: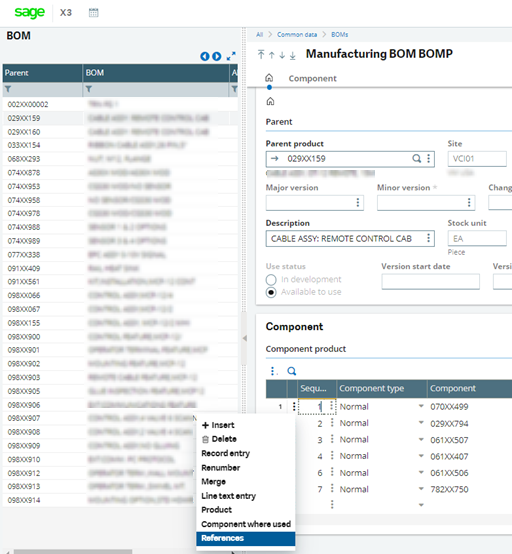 For more information about any of the features available in the BOM components action menu, or for any other Sage X3 questions, please contact us.