Employer Solutions / HRMS Newsletter – August 2020
Keeping You Up-To-Date With Information About Employer Solutions / HRMS
Sage HRMS Software Support (New Model)
By: Sage Software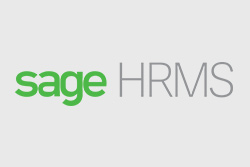 We know the right support is the difference between succeeding and failing in HR.
Make the most out of your people investment
With Sage Business Care, you can be sure we are taking every possible step to maximize your investment in HRMS software.
Receive fast, professional care
Sage HRMS software assurance and support plans maximize your software investment by giving you an impressive selection of practical benefits. You'll have unlimited access to technical expertise, educational opportunities, and product upgrades and enhancements, plus 24/7 access to the Sage HRMS online Knowledgebase.
Sage Business Care plans provide outstanding support services for your business and your Sage HRMS software. And this translates into peace of mind for you. Whether it's our Gold or Silver plan, you'll receive automatic access to software upgrades and product enhancements. When you need immediate information to help keep your software running smoothly, you can peruse the Sage HRMS online Knowledgebase at any time. And you'll also receive quarterly payroll tax updates.
Upcoming Live Webinar:
Help When You Need It: Getting the most out of Support for Sage HRMS
Date:
August 19