Employer Solutions / HRMS Newsletter – June 2020
Keeping You Up-To-Date With Information About Employer Solutions / HRMS
From the Desk of the Employer Solutions Practice Director
By: Mark Dresser, Employer Solutions Practice Director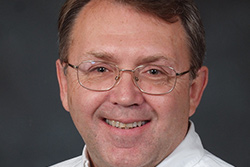 New Weekly Webcast Series: Back to Workplace Readiness: A Focus on Business Growth & Strategic Planning.
Back in March Net at Work's Employer Solutions Practice created a weekly webcast series for HR/Payroll on COVID-19 Updates and its business impact. These sessions allowed HR and Payroll teams to meet virtually to discuss continuity, create plans to comply with government regulations and transfer knowledge to empower each other through this crisis. The content of these sessions evolved to best meet the questions and needs of our clients. Throughout the sessions we provided breaking news, guidelines on legal updates, host panel discussions, all designed to elevate the value you bring to your organization.
We recognize that today's business environment is complex and that those complexities hamper business growth. We know that employers face the daunting task of business continuity and growth during this crisis and as we are coming out of the crisis.
With that in mind, we have restarted our Friday weekly webinar series with business growth and strategic planning being the primary focus. Join us and our guest speakers to learn more about how you can implement workflows to address these important strategic goals and objectives, including:
Create and maintain a safe working environment for employees
Ensure effective utilization and maximum development of human resources
Achieve and maintain high morale among employees
Enhance employee capabilities to perform the present job and prepare for future job requirements
Build a sense of employee engagement, teamwork and inter-team collaboration
Please see below for more details on the session topics and to register.
Live Webinar Series:
Back to Workplace Readiness: A Focus on Business Growth & Strategic Planning
Fridays | 1pm ET