Employer Solutions / HRMS Newsletter – March 2018
Keeping You Up-To-Date With Information About Employer Solutions / HRMS
Employer Solutions Employee Spotlight
By: Net at Work Team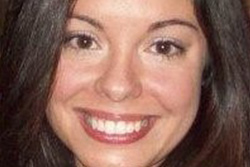 Net at Work Employee Profile: Lindsay Garrity
Since May, 2017, Lindsay has served as Team Leader for the Sage People area within the Employer Solutions practice. Lindsay is a business professional and graduate of the University of Massachusetts with 15 years of operational, HCM implementation, sales and marketing experience. Her entrepreneurial spirit has led her to focus on growing businesses in diverse and thriving industries.
Prior to coming to Net@work, Lindsay served in several roles at Hive Tech HR in the Greater Boston area, including Implementation Consultant, HCM Consultant and Director of Operations. She has expertise in Sage People (formerly Fairsail), SilkRoad OpenHire, SilkRoad RedCarpet and Ignite Software.
First Year Candidates
Lindsay's most memorable and rewarding experience at Net@work, she told me, has been working with the First Year Candidates at Net at Work.  She found it great to be back in a teaching role and to have enthusiastic, eager students.  Moreover, working with and mentoring these new employees, fresh out of college, allowed her to revisit some of her own knowledge areas.  It was definitely a two-way experience of knowledge transfer.
Her Mentor
Discussing how to inspire new employees naturally led to questions about her own mentors.   Among the most memorable, Lindsay told me, was her boss Michelle at Hive Tech HR.  At the time Lindsay was working as Director of Operations.  However, she noticed that the consultants in the next office seem to constantly be challenged to solve problems, determine the best method of configuration and generally seem to be having all the fun in the office!  With Michelle's coaching, Lindsay was introduced to and became part of the implementation team even though at the time, she did not possess the depth of technical knowledge the others had.  What she did bring to the table was the practical experience of an end user and enthusiasm for getting the job done.
Lindsay's business education started early, working as a teenager for her uncle.  He allowed her to go on sales calls with him, make cold calls and develop entrepreneurial skills that would carry forward into her future experience.  Lindsay told me that she didn't realize until later just how big the deals were that she was involved in.  For her it was just an exciting way to spend time with family members in the business.
What next on your bucket list?
Lindsay laughed and told me as a mom of a 2 year old it was, "getting a full night of sleep".  Beyond that, she hopes to travel to Utah soon with her husband and son to participate again in a week-long volunteer experience at Best Friends Animal Society.  She is looking forward to coming home with a new canine family member as well as a wealth of new experience.
When Lindsay is not busy implementing Sage People for Net at Work, she enjoys the adventure of being a new mom, traveling, volunteering and spending time with family and friends.