Sage 300 Newsletter – March 2016
Keeping You Up-To-Date With Information About Sage 300
Sage 300 Tip 1 : Sage 300 AR Collections Simplified!
By: Alecia Graham, Senior Business Analyst
If you are not using a CRM tool such as Sage CRM, there's an easier way to collect outstanding AR – definitely not printing the Aging reports and jotting notes on paper which may, let's face it, get misplaced. Sage 300's Customer List & Customer Inquiry features gives you a quick and simple way to make your collection calls.
Step 1.
Select your list of customers to begin your calls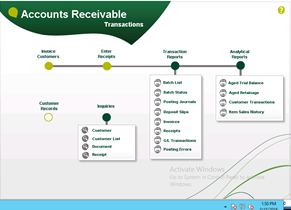 Use the "Customer List" icon to generate a list of customers that you want to work with based on your own criteria. To do this, go in to the Customer List icon and choose your criteria: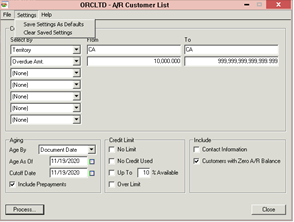 As with many Accpac screens, you can save these criteria so that you do not have to repeat these steps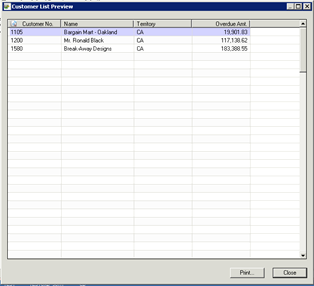 Step 2
Once the list is generated, you can double-click on any entry to bring up the "Customer Inquiry" screen to use while making calls. You can also enter notes about each conversation on the comments tab – these notes are the same notes that appear in the Customer Master record.