Sage X3 Newsletter – October 2018
Keeping You Up-To-Date With Information About Sage X3
From the Desk of the Sage Enterprise Management (Sage X3) Practice Director
By: Samantha Marshall, Sage X3 Practice Director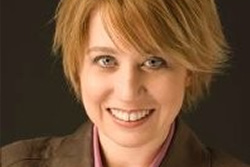 It's Autumn again – a great time to recommit to goals for the rest of the year! I hope you all had a restful and re-energizing summer.
At the Net at Work Enterprise Management Practice, we are focusing on several end-of-year client projects and new year plans for the release of version 12. It's important that you all have the information you need on this upcoming release so that you can begin to plan for the upgrade. Be sure to read our article on what to expect in Sage Enterprise Management version 12. We can give you a full listing of new features from Sage Enterprise v7 to v12 on request.
We are also working on new service offerings for you in 2019 to help you be more efficient and get more value out of your relationships with Net at Work and Sage. We are building new packages for Sage Enterprise Management (X3) support, hosting, e-commerce, CRM, business intelligence, and several new software modules to extend your existing systems.
Net at Work has invested significantly in 2018 to offer our clients the best cloud hosting options in the market. Cloud at Work takes all the work out of running, maintaining & backing up your critical ERP application so you can focus on running your business & not worry about running your system.
I always enjoy and appreciate hearing from you on how Net at Work can continue to improve our service. As always, please let me know if you would like to talk about any system or business initiatives.