Sage X3 Newsletter – March 2018
Keeping You Up-To-Date With Information About Sage X3
Virtual Sage X3 User Group – Please Join Us!
By: Net at Work Team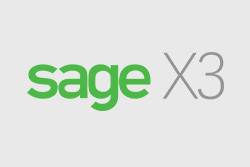 As your Sage X3 Business Partner, Net at Work is committed to keeping you informed about changes in your X3 solution and any issues affecting your business.
To that end, we would like to invite you to Net at Work's upcoming Sage X3 Virtual User Group Meeting on April 18 at 2PM Eastern Time. We are holding this virtual meeting to allow you an opportunity to ask questions and be involved in the discussions.
What: Virtual Sage X3 User Group
Date: Wednesday, April 18th, 2018
Time: 2:00 – 3:00pm EST
Where: Online
Sage X3 User Group Main Topic: Improve Excel Reliability
Agenda:
Creating useful formulas in Excel
More powerful SUM than SUM
Formatting the rows to allow more powerful spreadsheets
Plus a Q&A.
We hope you will be able to attend what we trust will be an informative session.