Secure Credit Card Processing in MAS 90/200
Credit cards are becoming the payment method of choice for many individuals and businesses alike. In fact, studies show that companies that accept credit cards can increase their sales by as much as 15 to 50 percent. When you choose to accept credit cards, you must ensure that your credit card processing methodology is compliant with regulations intended to combat fraud and streamline processing.
At the same time, your organization needs a solution that works efficiently and ties in well with your accounting software solution. The Sage ERP MAS 90 and Sage ERP MAS 200 (now Sage 100) Credit Card Processing powered by Sage Payment Solutions module meets all of these requirements, and it is a cost-effective solution as well. In this article we cover the features and benefits of the Credit Card Processing module, and include a brief review of PCI DSS compliance standards.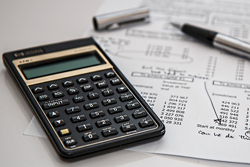 Watch Recorded Webinar – Sage 100 Credit Card Processing
Watch this 30 minute demo and see firsthand how you can simplify your credit card processing needs.
Watch Now
Module Benefits
Credit Card Processing powered by Sage Payment Solutions provides a complete credit card processing solution for mail order, telephone order, and Internet transactions, including corporate and government purchasing cards. Credit card data can be captured from entries in the Sales Order and Accounts Receivable modules as well as the .store and .order e-Business Manager applets. Transactional information, such as authorization codes, is captured and stored for historical and reconciliation purposes.
From the Sage ERP MAS 90 entry screen where you enter the credit card information, the module connects automatically to merchant accounts for credit card authorizations and settlements. No separate data entry or re-keying of card information is needed. Stored credit card numbers within Sage MAS 90 and 200 are encrypted in compliance with payment card industry security standards. The use of Credit Verification Value (CVV2) is fully supported to help verify card authenticity. Multiple address verification options add an additional layer of credit card authentication. User-level password protection helps ensure your system is secure.
Merchant Account Included
Sage Payment Solutions makes it easy for businesses to accept electronic payments. Funds collected from credit card transactions are automatically deposited into your existing business bank account. Integrated payment processing from Sage Payment Solutions can result in a lower total cost of ownership. The fees are dependent on several factors, and you may be able to save money compared with your current provider. We can obtain an analysis for you from Sage Payment Solutions, at no charge, to show you how much you are spending on processing fees, and how much you could save by switching to Sage Payment Solutions.
Robust Online Reporting
Secure online access to all your key transaction information is included for your Sage Payment Solutions merchant account at: www.myvirtualreports.com.
Real-time reports help you easily manage and reconcile your credit card transactions. Reports include the following information: settled batches, deposit amounts, chargebacks, returns and credits, ACH information, and complete transaction history.
Payment Card Industry Standards In Review
Did you know that every organization, regardless of size, processing credit card data must comply with the Payment Card Industry Data Security Standard (PCI DSS)? Organizations that suffer a data breach can be fined by their credit card processor if they fail to comply with the standard. The latest series of 12 requirements became effective last year. The requirements layout specifically what data can be stored and how it is to be protected. There are even rules regarding the safe storage of paper copies of credit card transactions.
You can store the primary account number, the cardholder name, and expiration date, but this information must be protected per PCI DSS requirements. You may not store the three-digit code on the back of the card, variously called CAV2, CVC2, CVV2, or CID. You may not store the full magnetic stripe data or PIN information for debit cards. To review the complete PCI DSS compliance document click here.
For Sage ERP MAS 90 and 200 software customers, PCI DSS compliance is greatly simplified. Your software has been storing credit card data in an encrypted format for some time. With the release of Sage ERP MAS 90 Version 4.4, the encryption algorithms were updated to comply with the latest PCI DSS standards. The new algorithms also were applied in a recent Product Update for Version 4.3. If you store credit card information in Sage ERP MAS 90 or 200, it is essential to upgrade to one of these versions to ensure your compliance with the PCI DSS requirements. The PCI DSS recommends that if you store credit card information, you periodically purge the data. The Sage ERP MAS 90 and 200 Product Update includes a utility that allows you to safely remove cardholder data periodically, based on a specific transaction or expiration date.
Give us a call with your questions, or to discuss implementing the Credit Card Processing module in your business.