Document Management for Sage ERP by Altec

If you find yourself hunting down paper documents in filing cabinets and storage boxes, it's time to go paperless with Sage ERP Document Management, also known as Doclink, powered by Altec. Gain visibility to documents electronically to better serve your customers, get invoices paid in a timely manner and make auditing a breeze.
Sage ERP Document Management Suite by Altec, electronically captures documents, streamlines business processes using workflow, automates the routing and distribution of all printed documents, reports, and forms, and provides instant retrieval from the desktop or web.
Altec Awards Net at Work 2016 Sage Partner of the Year Award
Download Altec Overview (PDF)
Success Story – Steele Compliance Solutions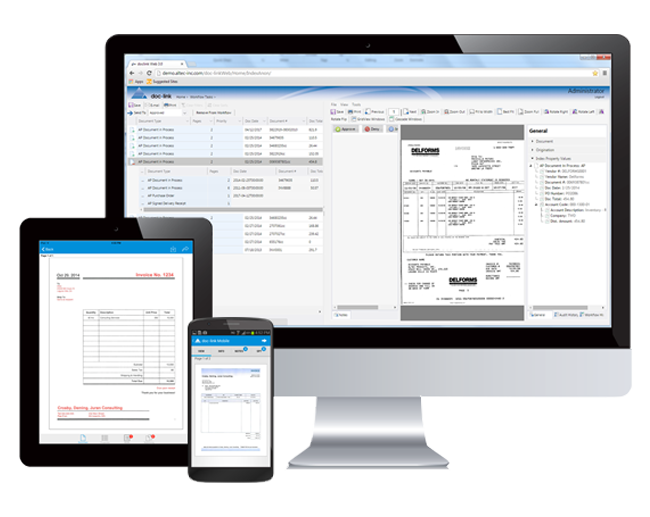 Recorded Webinar:
Sage ERP Document Management by Altec
In this recorded web session: we will present integrated document management for Sage ERP, and the ROI of this automation tactic. You will see how you can adopt Document Management in any department, with any process, anywhere.