Employer Solutions / HRMS Newsletter – May 2017
Keeping You Up-To-Date With Information About Employer Solutions / HRMS
From the Desk of the Employer Solutions Practice Director
By: Mark Dresser, Employer Solutions Practice Director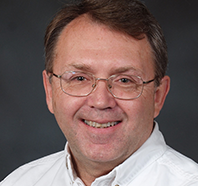 As we celebrate our one year anniversary since the merger of Dresser & Associates with Net at Work, I want to reflect on how far the Employer Solutions team has come.
The Employer Solutions team is comprised of original members of the Net at Work team, the Dresser team plus some exceptional new additions.  I could not be more impressed with the way the team has come together and the commitment they demonstrate every day to provide the highest level of service to our customers. They continually strive to exceed our customer's expectations. 
"I didn't believe in team motivation.  I believe in getting a team prepared so it knows it will have the necessary confidence when it steps on the field and be prepared to play a good game."
Tom Landry
Head Coach, Dallas Cowboys
Over the past year, we held two different team meetings.  These meetings were designed to help us evolve as a team with a single mission plus to enhance our skills so that our team members could consistently provide the highest quality of services as well as the right information at the right time.  As a result the things we have added that help our team have the confidence to deliver the best services include:
We created this bi-monthly Employer Solutions Newsletter;
We created a weekly Lunch & Learn program we call "Fast & Focused";
We created and offer a number of free webinars each month;
We created a schedule of three-hour on-line web training classes on a variety of topics for the Sage HRMS solution;
We have crossed trained and provided advanced training for our consultants.
We continue to add experienced staff that are well trained with an aptitude toward a customer-centric approach;
We have established a program where our Account Executives communicate with our customers on a regular basis;
We have enhanced the process around our Help Desk and responsive times;
We continue to be committed to seeking ways to improve our service delivery.
As always, we seek your input as to ways we can service you, our customers, better.  Never hesitate to reach out to me or anyone on our team.  I look forward to another exciting year.
Team Note: In this issue of our newsletter, we highlighted Julie Tibbs, our Senior Account Executive who lives in Georgia and is an avid Falcons fan.  However, she lost a Super Bowl bet which resulted in her having to wear a New England Patriots shirt at Sage Summit.