Employer Solutions Newsletter – Q3 2019
Keeping You Up-To-Date With Information About Employer Solutions / HRMS
Employer Solutions Customer Spotlight: An Interview with SalusCare
By: Net at Work Team
Net at Work Client SalusCare Relies on Net at Work Expertise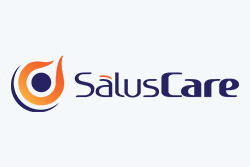 SalusCare is the most comprehensive provider of behavioral healthcare services in Southwest Florida, incorporated in 2013 after the merger of Lee Mental Health and Southwest Florida Addiction Services (SWFAS).
Today, SalusCare employs 400 professionals who provide hope and recovery to nearly 16,000 adults and children in outpatient psychiatry and therapy, residential programs, recovery residences, emergency/crisis services, detox and community-based services from multiple locations in Lee County.
With 400 employees, the HR department was looking for ways to streamline or eliminate their paper processes.  With a strong IT team on staff they decided to go with an on-premise solution and selected Sage HRMS. In addition to the core modules, they added Sage Time & Attendance, Employee Self Service, Cyber Recruiter and Cyber Train.
Many Separate Systems
With their prior paper-based system, HR and Payroll often had data in multiple locations and spreadsheets. That made responding to requests difficult.   In an effort to eliminate some paper, SalusCare had outsourced their pay stub and W-2 generation to a third party.  Supervisors and senior management would request information and it might take days to pull together.  Tax reporting at quarter and year end was very time consuming.  Employees would often request time off balances or other information. HR and Payroll were left spending most of their time dealing with administrative issues and answering questions.  That left them unable to fully contribute their expertise to the success of the organization.
One Solution
Deploying Sage HRMS, reporting has become much easier and more accurate.  All the data is now in one place so reports can be built combining HR, payroll and training information.  Since Sage HRMS is built on Microsoft SQL, IT could create sophisticated reports using SQL Reporting Services in addition to using the built-in reports and custom-built reports using Crystal Reports.
Supervisors and employees alike can now access data through Employee Self Service.  Online check stubs and access to W-2's is incorporated into ESS so SalusCare was able to eliminate data transfer to third parties.  With the elimination of paper time cards, supervisors have a more accurate picture of their labor costs and if employees are approaching overtime.  Employees have a record of their PTO balances in real time and can request time off electronically, saving lost messages and time.
Net at Work Makes the Implementation a Success
Working with several members of the Net at Work Employer Solutions team was a key to the success of the project according to Shawn Evans, MSMIS Director of Information Technology & Operations.  Implementing both remotely and on-site, the Net at Work team, including Paralea Boose and Lynda Dixon, provided expertise, insight and practical solutions to the SalusCare team.
Part of what impressed Shawn was the willingness of the consultants to scale their participation to his needs.  As he said, Net at Work was willing to take on as much responsibility for the project tasks as SalusCare wanted.  This allowed SalusCare to be successful in their implementation and still keep within their budget.
SalusCare went live with Sage HRMS almost three years ago.  Since that time, the team has taken advantage of Net at Work's additional resources for our clients, including free webinars and our Learning Center classes.
Working together, SalusCare and Net at Work continue to make SalusCare a better, stronger and more successful organization.