Sage 100 Newsletter – 2nd Quarter 2018
Keeping You Up-To-Date With Information About Sage 100
Featured Consultant: Nick Hutzel Sage 100 Business Analyst / Consultant
By: Net at Work Team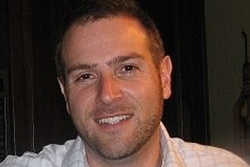 Nick has a bachelor's degree in Business Administration in Accounting.  He started his career working in public accounting and then as a controller using Sage Software products prior to becoming a Sage consultant in 2001.  Nick Joined Net at Work in October 2013.
During his 17 years' experience, he has obtained certifications in – Distribution, Manufacturing, Payroll, JobOps and Data Structures.   He has experience in warehouse automation, including working with ScanForce, Scanco, ACS Multi-bin and DSD Multi-bin software. Experience also includes Credit Card Processing, Sage Intelligence, Data Extractions, Visual Integrator, Crystal Report writing, Analysis and Project management for Custom Programming.
Nick lives and works in Charlotte, North Carolina.  He enjoys spending time with his two children.  In his spare time, he enjoys doing home improvements and traveling.
Are you thinking of upgrading?  Why should you upgrade?  Contact your Account Manager –
Stephanie Davis | (804) 298-3812 | sdavis@netatwork.com
John Ellis | (781) 713-0880 | jellis@netatwork.com
Shaun Garrity | (781) 713-0817 | sgarrity@netatwork.com
Pat Russo | (646) 293-1767 | prusso@netatwork.com