Sage 100 Newsletter – 2nd Quarter 2018
Keeping You Up-To-Date With Information About Sage 100
Sage 100 – Why You Should Explore the Cloud Today
By: Tyler Bower, Director of Hosting Services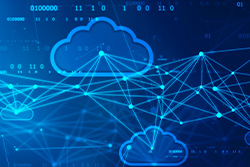 Doing a Sage 100 Upgrade? Explore the Cloud Today!
A lot of Sage 100 users ask me when is the right time to explore utilizing cloud solutions? While there are many scenario's that come to mind, the top of the list that I have seen in the past 10 years has been Application Upgrades.
When upgrading your core business ERP solution like Sage 100, typically, it is not a cut and dry process. It takes careful planning and design by your Sage 100 consultant, careful evaluation of items that could affect business process, and flawless execution. But if you are currently on hardware that does not support these new features you may be forced to purchase new hardware in order to get your Operating System/SQL to a supported level. Everyday the decision is made to replace hardware in these types of situations but there is an alternative, you guessed it: Cloud!
Instead of laying out Capital dollars against hardware that need to be:
Maintained
Backed up
Managed
Secured
Updated
Patched
Possibly Replaced
List goes on
Why not look at an alternative, like cloud, that can eliminate the above risk/maintenance and re-focus your organization back on what matters, YOUR BUSINESS! Cloud can provide a predictable way to scale your growing business, it provides you back piece of mind through guarantees on performance rather then guessing, and allows your users to be productive from anywhere in the world.
All clouds are not created equal. Let Net at Work help guide you toward the right Sage 100 cloud solution.