Sage 300 Newsletter – April 2016
Keeping You Up-To-Date With Information About
From the Desk of the Sage 300 Practice Director
By: Kelly Hummel, Director of Client Transformation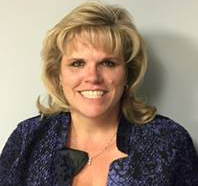 Many of you have attended our webinars on Sage 2016, Tiered Payroll and the upcoming release for version 2017 announced by Sage to come out in August 2016. All customers on Sage 300 version 2012 or prior versions should be in the process of upgrading and getting upgrade quotes. Sage 300 version 2016 and higher is currently recommended to be deployed on a 2012 Windows Server Operating System with 2014 MSSQL. This means not only upgrading your software but also your hardware and infrastructure.
Some clients are still getting by on older versions and antiquated hardware, but there is no time like the present to start planning your upgrade for this year for new hardware and Sage 300 Software updates and to take advantage of Section 179 to avoid the annual year end scramble of trying to get your hardware and software purchased and deployed by year end.
It is important to note that IRS Section 179 Deduction Limit has already been announced for 2016.
2016 Deduction Limit = $500,000.
The deduction is good on new and used equipment, as well as off-the-shelf software. This limit is only good for 2016, and the equipment must be financed/purchased and put into service by the end of the day, 12/31/2016.
Many companies did not take advantage of Section 179 with the late approval and announcement that came in the last week of December for 2015. You may be asking; "How does my company take advantage of Section 179 of the IRS tax code?" Basically the code allows businesses to deduct the full purchase price of qualifying equipment and/or software purchased or financed during the tax year. That means that if you buy (or lease) a piece of qualifying equipment, you can deduct the FULL PURCHASE PRICE from your gross income. It's an incentive created by the U.S. government to encourage businesses to buy equipment and invest in themselves.
For more information on IRS Section 179 click here or reach out to one of us on the Sage 300 team and we will be glad to assist you in helping you maximize your deduction for 2016. We also have an Infrastructure Team at Net at Work that can assist you with your hardware purchases and deployment and our Account Managers can help you wrap up the Software, Services and Hardware into a lease, if needed.
Our Sage 300 team at Net at Work look forward to helping each of our customers. Account Managers and consultants will be reaching out to each of you in the upcoming year on a quarterly basis to ensure that all of your business technology needs are being met. If you have an immediate need or questions we can assist with please reach out to us at 888-494-9479 or helpdesk@netatwork.com.