The Put-Away Plan in Sage X3
Does your company handle imports? If so, you're faced with many challenges.
When receiving full container loads, for example, it's difficult to receive all of it efficiently and on time; it doesn't help that GAAP rules dictate that you record these products in your general ledger (GL) the day the containers hit your dock.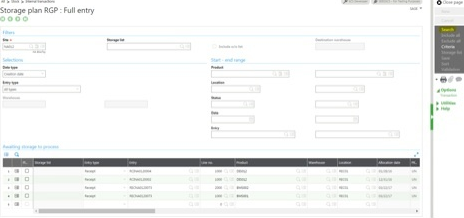 So what happens if your receiving crew can't attend to the shipment until a few days later? You could write GL entries that you could reverse later or receive them in the system without physically counting them, but both of these options require making a lot of changes later, including manually updating your supplier lots, expiration dates, etc.
Sage X3, however, has a function that eliminates these issues: the put-away plan.
In this blog post we will explore how to set up and process these receipts.
First, you need to create a bin location or multiple bin locations to receive the containers. You always create locations from the Location Types function: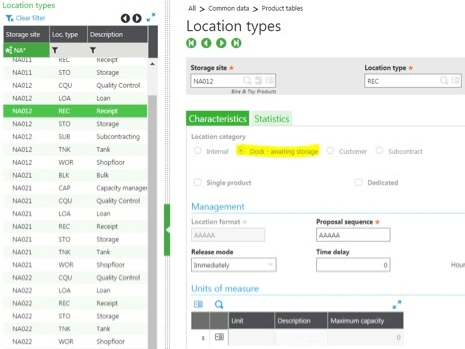 The particularity of this location is that it's flagged as dock-awaiting storage. Consider that a staging area that's waiting to be put away.
The main difference with other location categories is that during receipt into inventory, the system won't prompt you for things related to lots, sub lots, or serial numbers. These goods will be in a holding area waiting to be dealt with later, which takes care of the time constraint for your receiving crew and the inventory recognition from a GL standpoint.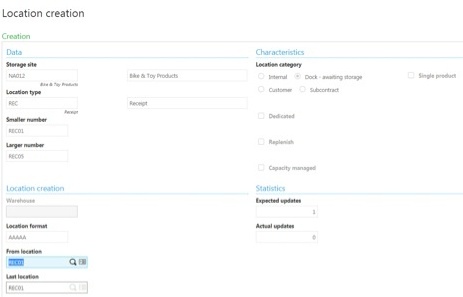 You'll receive the following PO:

Please note that the receipt entry transaction you use needs to have the dock location field enabled.

Now, let's receive the PO and specify the dock location.

Note that the system doesn't ask for any information in the lot field; also note that the system doesn't show the item codes in red (red is a sign that there's information missing and the transaction can't be completed).
The receipt will update inventory accordingly, so there's no need for any additional adjusting journal entries.
This is what the journal entry looks like when a receipt is posted: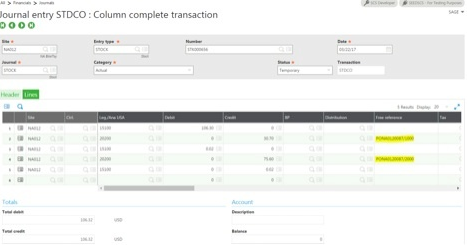 Now that the goods are in the receiving area, the receiving crew needs to go to a specific function to process them. This ensures that the stock levels at the different locations are updated as well.
Go to the following:

Enter the header criteria and hit search: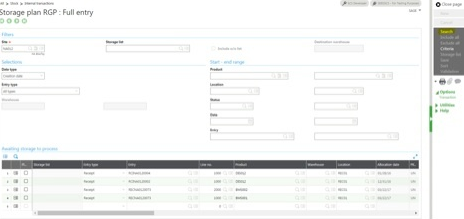 Please note that this is an entry transaction screen; therefore, you have some control as to what fields you want to display.
Once you select the lines you want to put away, you can click on Storage list:

You can now print this and give it to people in the warehouse for them to enter the lot number and then re-enter in the system after being filled out.
You can also use the ADC module of Sage X3 to automate the process and capture those pieces of information.
This functionality is so useful for businesses that handle imports – we hope you take advantage of this Sage X3 feature. For further questions about the put-away plan function or inquiries about Sage X3, please contact us.