Why Now is the Time to Rethink Integrated Payments for Sage X3
As Net at Work's strategic partner, Fortis Payment Systems, LLC (FortisPay) is the leader in payment technologies to businesses and developers. FortisPay's native integration with Sage X3 makes accepting payments better than ever. In this post we will take a closer look at the top 3 reasons why now is the time to rethink payments for Sage X3.
FortisPay believes that relationships matter. Their shared goal is to earn & build relationships over time, and they believe that is what separates Good from Great. However, the last year has limited our ability to have consistent in-person moments with clients. So, how do we foster new, and maintain current relationships during this uncertain period? We believe for individuals it is finding balance between old fashioned and new innovative methods. And for us, it takes the collective to understand that the answer rests somewhere between authenticity and empathy.
Top 3 Reasons that Now is the Time to Rethink Payments for Sage X3:
#1: White Glove Service
The rabbit hole of automated phone trees, entering Merchant Identification Numbers (MIDs), transfers, and hold times are common in the Customer Experience that the payments industry has pushed on businesses across the United States. That model is dead, a thing of the past, and FortisPay is changing the landscape of customer support. FortisPay boasts a 4.7 Star Rating on Google and Trustpilot, and they have earned every star with personal touch. So, when you need answers on-demand, expect to speak with an educated consultant that can pull a team together to provide a timely response. Do you have the cell phone or direct office number of your Card Payment Representative? They will give you theirs.
#2: Back to the Future
Many businesses consider processing payments in two ways: it works, or it does not. Educated owners and financial leaders are always seeking ways to reduce waste and increase capacity. Among all the priorities, leaders in an organization may not see payment processing as a priority. In fact, many companies utilizing Sage X3 are only utilizing 25% of their integrated payment platform. FortisPay is the only Sage payment provider using the latest ERP technology. By ensuring clients can leverage all features seamlessly, you can go Back to the Future.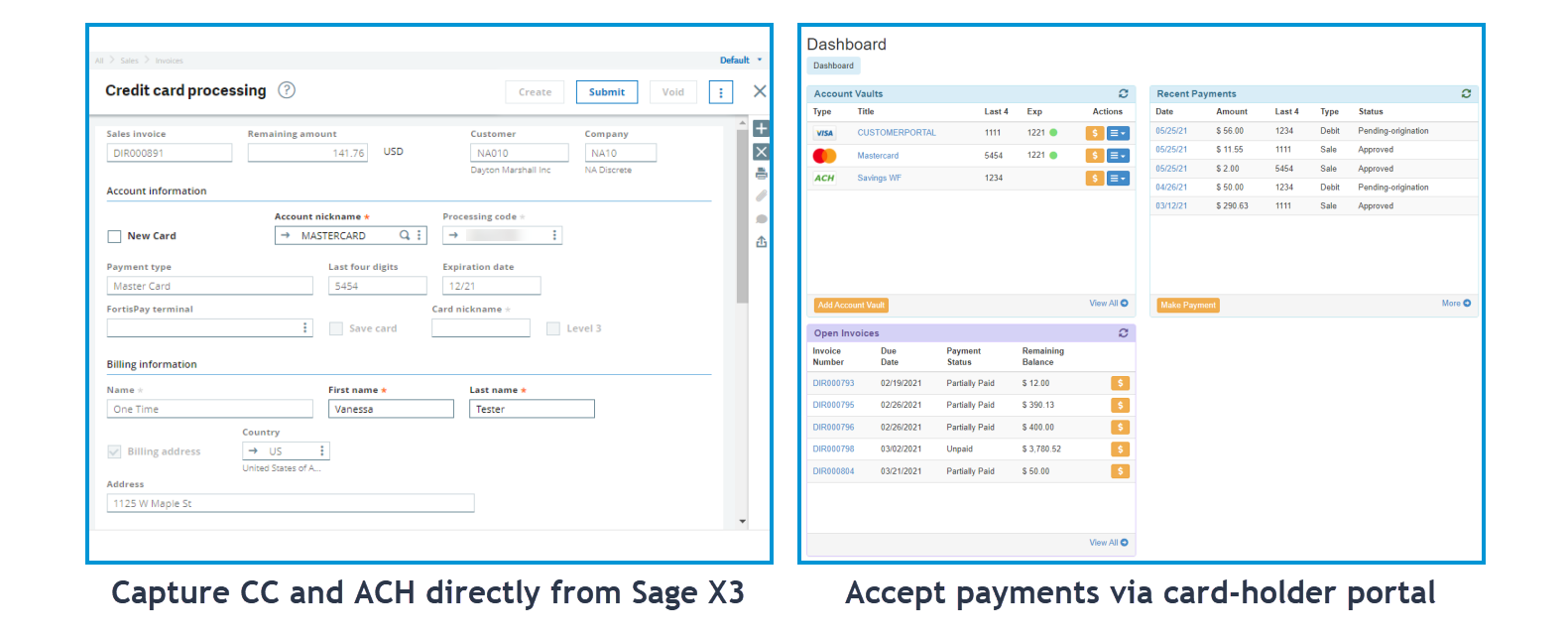 #3: Money, Money . . . Money!
Why are companies still paying Neiman Marcus prices for Dollar Store products……and what for? What is the cost to your business for not evaluating your processing fees? A simple side by side comparison will take about 10 minutes and may be worth thousands in bottom line revenue. We are always shocked when we see processors gouge merchants with Annual, Quarter, and Monthly fees. Moreover, FortisPay often uncover hidden mark-up typically found in the abyss of your statement. A pervasive lack of transparency is common in most merchant statements. So, take 10 minutes and call.
Regardless of your knowledge of payments or if you just have questions. Net at Work & FortisPay have experts you can lean on. We will assemble a team for you to listen, analyze, and provide ideas and solutions you can consider. We take pride in our transparency, teamwork, keeping our promises, and listening to the needs of our clients.