Employer Solutions / HRMS Newsletter – August 2016
Keeping You Up-To-Date With Information About Employer Solutions / HRMS
Employer Solutions Employee Spotlight
By: Net at Work Team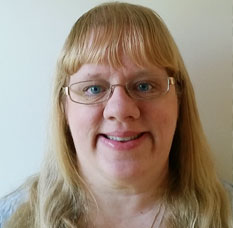 An Interview with Paralea Boose, Senior Business Analyst/Trainer
Just the Facts…
Paralea Boose is a Senior Business Analyst and Certified Trainer with Net at Work working out of our Raleigh, North Carolina office.  She has over 17 years of experience with both the Sage HRMS and the Sage 100 (MAS90/200) product lines in implementation, training, report writing, and support.
She has also served as Project Manager as well as Team Lead on many implementations.  Paralea is a Certified Public Accountant in North Carolina with both the CITP and CGMA designations, and is a member of both the AICPA and the NCACPA.  She is a graduate of Faulkner University with a B.S. in Accounting and a B.S. in Computer Business Applications (Software Design), plus a minor in Performing Arts.  Paralea also has undertaken some graduate study in Accounting at the University of North Carolina at Chapel Hill.  Prior to joining Net at Work, she has an extensive accounting background in industries such as textiles, healthcare, and transportation, which included positions as Controller and Regional Financial Manager.  Paralea also held the office of Treasurer with a local non-profit organization for eight years.
What has been your best experience as a consultant?
Paralea told me "I love what I do . . . I like to see my clients when they 'get it'." As a trainer, Paralea said she knows that adult learners absorb information in different ways. "I have to design my trainings realizing that some folks are visual learners, kinetic or aural.", she said. Each type of learner requires different kinds of stimulus to be successful in retaining the knowledge. Matching the style with the learner – leading to that 'aha' moment – is a great source of satisfaction for Paralea.
Next item you are checking off your bucket list?
As part of her local branch of Sweet Adelines International, a highly respected worldwide organization of women singers committed to advancing the musical art of barbershop harmony, Paralea has traveled all over the world. She has sung in as diverse locations as the Omaha Beach Cemetery in Normandy and the Pantheon and St. Peter's Square in Rome. In September, Paralea will be jetting off to South Africa to perform as part of a five group concert in Soweto, as well as other spots in South Africa. Visit to Victoria Falls in Zimbabwe? Consider it checked off.
What is something about you that would surprise your clients?
Paralea first said her role as referee and score keeper for women's collegiate volleyball in her area, including scoring for Duke and NC State. But on reflection, she said most of her clients are aware of her tight schedule in the Fall. 'How about this?", she offered, "Do you think they realize that I have sung before three State Governors and a sitting President of the United States?" Impressive. For me – but maybe not a surprise to some of her clients – I was surprised to learn that Paralea is also a member of Mensa International, the oldest and largest high IQ society in the world.
What would be your favorite meal and who would you have it with?
"Medium rare prime rib, mashed potatoes and mac and cheese . . . . probably not the healthiest meal." (Yes, but who would not want to be sitting at that table??). And the person? After a moment or two of silence, Paralea said her father who she told me passed away on Christmas, 2013. As a result, Paralea and her mother usually go away at that time of the year. Paralea and I chatted a bit more about her father and her family and then she remarked that she knows how busy year end is for the Employer Solutions team. Always the consummate professional, she told me when she goes away, she always leaves lots of homework for her client "to keep them busy until I get back". Have no fear if you have a payroll going live in January – you are in excellent hands!