Sage 100 Newsletter – 1st Quarter 2018
Keeping You Up-To-Date With Information About Sage 100
From the Desk of the Sage 100 Consulting Manager, Lisa Margolies
By: Lisa Margolies, Sage 100 Consulting Manager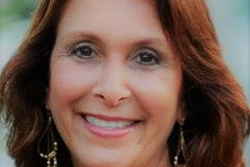 Some of you may have seen that Sage 100c is now changing its name to Sage100Cloud.
Please note that the name change to Sage100Cloud does not mean that Sage 100 is now a cloud product.  Sage has changed the name of Sage 100c to reinforce the connected cloud capabilities of the c-line products and align closer their native cloud solutions under the Sage Business Cloud.  The connected cloud "c-line" products will simply update the name for marketing to spell out that "c" stands for connected cloud and combined with simple positioning and messaging that these are desktop products with connected cloud capabilities.
What is Sage100Cloud?
Sage 100 cloud is the product formerly known as Sage 100c.  This is a strategic marketing change only and there is no change to your existing Sage 100 system. Sage100Cloud is optimized for a hosted cloud although you can also run the application locally within your office.
Sage100Cloud offers all the same benefits of Sage 100c and pricing is also based on a subscription basis.
Benefits of Sage100Cloud:
Multi-Bin processing from DSD & Scanforce
AP Automation
Sage 100c Manufacturing
Payroll 2.0
Inactive warehouse
Sage Mobility by Scanco
Related Blog Post:
Topic:
Sage 100Cloud and All-New Sage Business Cloud Accounting Software
Read Here
What is Sage Business Cloud?
The Sage Business Cloud was created to simplify and make it easier for Sage's shared customers to understand their offerings and see the full range of solutions they have available to manage their entire business.
If you have questions regarding the name change, please contact your Net at Work Account Manager –
Stephanie Davis | (804) 298-3812 | sdavis@netatwork.com
Shaun Garrity | (781) 713-0817 | sgarrity@netatwork.com
Pat Russo | (646) 293-1767 | prusso@netatwork.com