Sage 100 Newsletter – 3rd Quarter 2018
Keeping You Up-To-Date With Information About Sage 100
Sage 100: Do You Have A Backup Strategy?
By: Maureen Bartels, Senior Business Consultant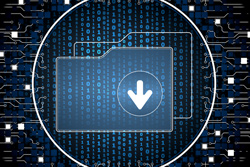 We've all heard the horror stories of good data gone bad:
It's December 29th, and the server crashes – taking all of your payroll information with it. And then you find out that the backups had not been run since July.
After an upgrade, the backup program didn't include the new location of data, so wasn't backed up for the last 2 months.
Employee opens an email in the morning, and without thinking opens the attachment – and just that quick your system has been locked by Ransomware.
How do we avoid becoming one of the unfortunate?  Follow a few basic steps:
Plan your backup strategy to include daily, monthly, quarterly and annual backups.
As new programs are added or upgraded, take the opportunity to double check that all data is included in your daily backups.
Review the logs of each backup and correct all issues immediately.
At least once a year you will want to test the backup files. After your nightly backup, make a change in one of the master vendor or customer files.  Now restore the entire Sage 100 (MAS 90 / MAS 200) directory from the backup.  The change you made should have been overridden with the correct data.
Be proactive and have your backup strategy in place before a disaster strikes your company.
Watch Recorded Webinar:
Topic:
Data Recovery Best Practices
Watch Now