Sage 300 Newsletter – September 2016
Keeping You Up-To-Date With Information About Sage 300
From the Desk of the Sage 300 Practice Director
By: Kelly Hummel, Director of Client Transformation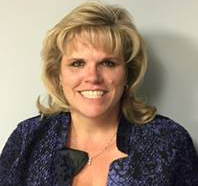 Our Sage 300 Team has lots of exciting news this month! Sage has released version 2017. Our consultants and Account Managers are in the process of contacting customers who are in need of upgrades due to this product release. Sage 300 is now supported for versions, 2014, 2016 and 2017. Please reach out to us if you are in need of an immediate quote, our team is attempting to approach upgrades in a systematic fashion and first updating all payroll customers who are on unsupported versions. If you are in need of an update and have not heard from us, please feel free to reach for assistance in obtaining your upgrade quote.
Sage 300 has some great new features for our perpetual based customers but also some fantastic features for clients wanting to move to a subscription based solution in Sage 300C. Sage 300C includes web screens which are device independent and can run on Microsoft, Apple and other devices. The entire business software industry is moving toward all customers being on subscription. Sage has a current offering out until September 30th, allowing customers to move to C for the same cost as perpetual and avoid up front activation fees. To take advantage of this offer or other Sage year end promotions, please reach out to your account manager.
The 300 team will be offering educational webinars and lunch and learns over the next few months. To find out more on new features, promotions, or educational materials, please see the articles below.
Our Sage 300 team at Net at Work looks forward to helping each of our customers. Account managers and consultants will be reaching out to each of you in the upcoming year on a quarterly basis to ensure that all of your business technology needs are being met. If you have an immediate need or questions we can assist with please reach out to us at 888-494-9479 or helpdesk@netatwork.com.