Prepayments on Purchase Orders in Sage X3
Sometimes a supplier may require a deposit before commencing work on an order, or the order may have to be paid in advance. In this blog post, we will review the steps you need to take to record payments against a purchase order in Sage X3.
Steps to Record Prepayments for Purchase Orders
Create a Payment Term with the Payment Type 'Prepayment'. This will automatically fill the Prepayment section in the Purchase Invoice.
---
---
Create the Purchase Order and assign the Payment Term "Cash in advance" (CIA) or another similar term that has the Prepayment Type on it. Note that modifying the Due Date percent in the Prepayment configuration will change how much is due in advance and how much will remain as an open item. Below is an example of this—25% due immediately and 75% due 30 days later.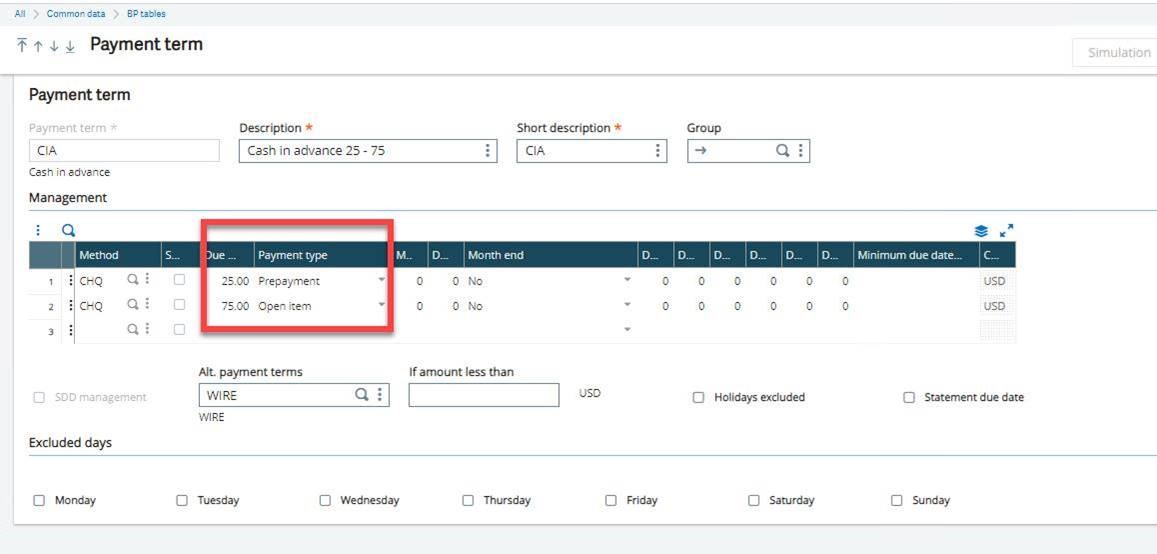 Another point to consider is that it's not mandatory to use Prepayment Terms for generating a prepayment. In that case, the Prepayment section of the invoice will have to be manually filled.
Note in the Prepayments section how the information for the prepayment is automatically generated: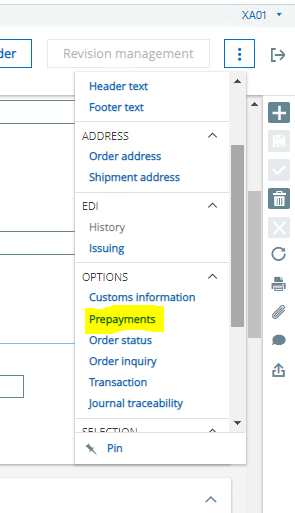 Note that this screen can also be reached by going to the menu option Purchasing / Order / Prepayment management:
After the Order and the Prepayment are created, we need to issue the check to prepay for the Order. This is done in AP-AR Accounting / Payments / Payment – Receipt Entry:
Create the payment by selecting the PO just created. Note that the 'Type' in the payment is CCFOU, this is automatically assigned by the system to manage the prepayment:
Post the payment:

Now, proceed with the normal reception of the goods and Receipt of Invoice:
After posting, note how the Open Item reflects the prepayment. In this example is added the $2066.22 payment. If a partial payment were made instead, it would apply that portion only. In this example we paid 100% of the open invoice.
For more information on recording a prepayment against a purchase order, or for any other Sage X3 questions, please contact us.