Tax Included Pricing in Sage X3
In some legislations/geographies and for some products, our clients need to include sales tax in their prices within Sage X3.
The "Price/Amount Type" flag determines if the prices of products (Sales Invoices) and amounts (Customer BP Invoices) are expressed excluding tax or including tax. This flag influences the price list search. Only those price lists defined in a mode or those accepting a price conversion will be taken into account.
The document price/amount type excludes or includes tax depending on the type defined at the customer level.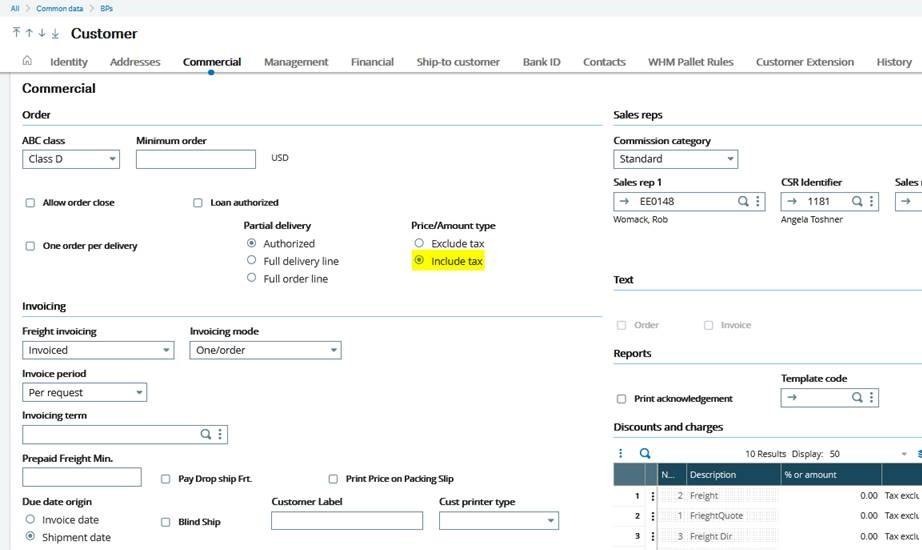 This flag allows you to include an item on the Sales Order and calculate tax, but the tax will not increase the sales price. Instead, it will retro-calculate the tax amount.
Let's see an example. In our case, the Sales Tax Code is called TAX, and it's 10% of the item's amount. We set up a customer with "include tax" on the Price/Amount type: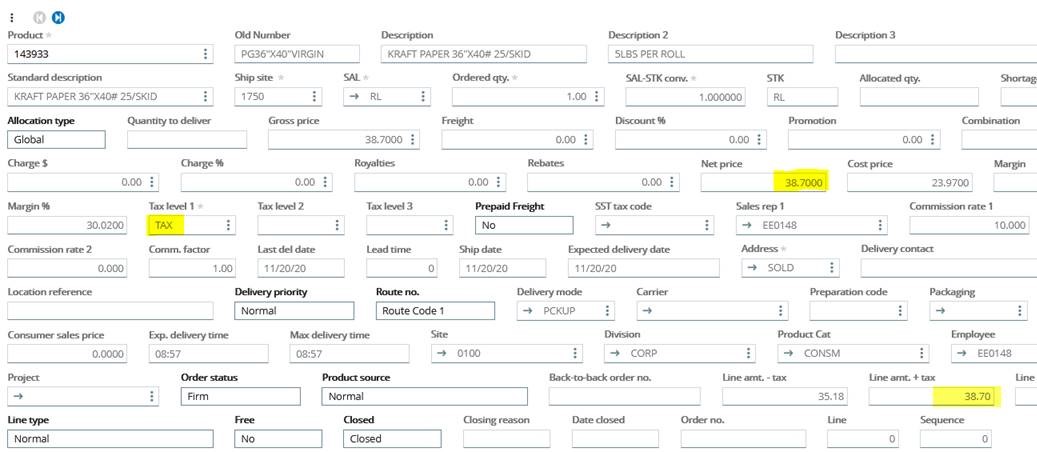 The price entered or calculated (works for both) is $38.70 and includes an extra 10% as tax. The "amount before tax" is $35.18 ($38.70 / 1.1).

For more information about tax included pricing in Sage X3, please contact us.