Workflows for Stock Accounting Interface and WIP Accounting Interface Errors in Sage X3
In this blog post we will show you how to create a workflow that will email log files when errors occur in either the Stock Accounting Interface or the WIP Accounting Interface. Accounting Interface errors occur when, for example, an integration interferes with the Stock or WIP interface, or an operator creates their own query that interferes with other processes in Sage X3. You will need to be a system administrator to create these workflows.
First add this flag on the task you want to manage: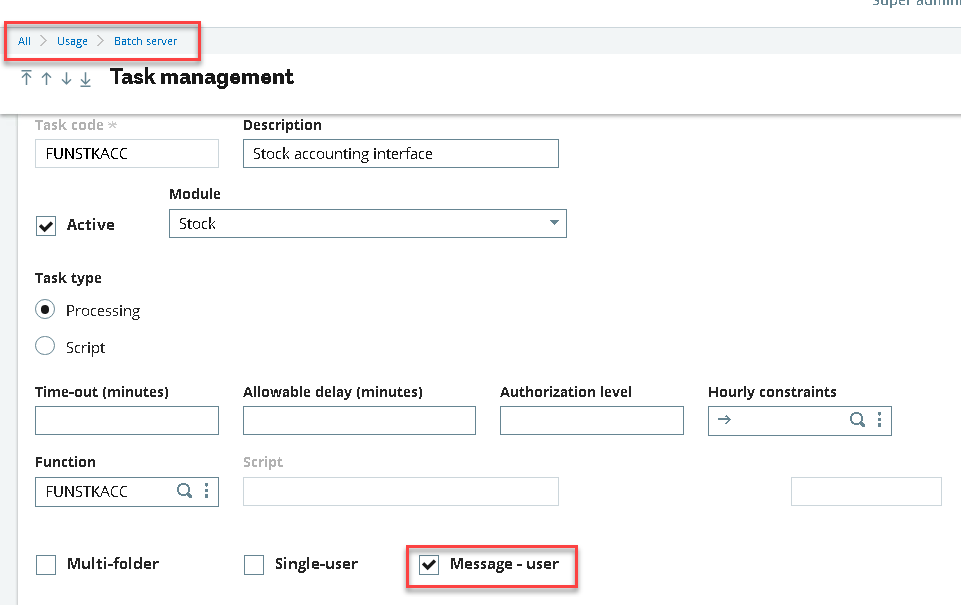 Then create, activate, and validate the notification.
You will receive an email with the log file attached:
You can open the file in notepad:
For more information about creating workflows for Stock Accounting Interface and WIP Account Interface errors, please contact us.