Sage 300 Newsletter – February 2016
Keeping You Up-To-Date With Information About Sage 300
PrintBoss for Sage 300 – Check Printing Software Solution
By: Shirley Crocker, Senior Business Analyst
Do you print checks for more than one bank account? Do you print invoices, scan them and attach the scanned invoice in an e-mail to send to a customer? How would you like to select the Print button from Sage 300 and simultaneously print an order to the printer, print a pick list out in the warehouse and e-mail the order confirmation to the customer? Are you thinking of using Positive Pay? If you answered "yes!" to any or all of these questions, you need PrintBoss.
PrintBoss is a program that runs in the background and is very simple to install. Use blank check stock instead of pre-printed checks, set up multiple bank accounts for printing checks, add your logo, add a signature line, or even switch banks or change addresses without having to order new check stock.
Within PrintBoss, you can set it up to print multiple copies of the same form. For example, let's say that you want to print a copy of an invoice to file at the office, e-mail the invoice to the customer and print a packing slip to include in the box when shipping. Using various formulas inside of PrintBoss provides the ability to accomplish all three steps when selecting Print from Sage 300.
Other features and benefits of PrintBoss are:
Invoices, Purchase Orders, etc. will all print on blank paper including copies of a form. This eliminates the cost of multiple-part forms.
The form can be modified to create unique accounting documents for different companies.
Signatures can be printed on any check. Signature printing can be conditional based on the amount of the check or the bank account used. Using a password on the signature makes the signature secure.
Any or all forms printed can be archived as a PDF for later reference/backup.
Creation of an ACH file.
Creation of a Positive Pay file.
Seamless integration with Sage 300 (and other accounting software).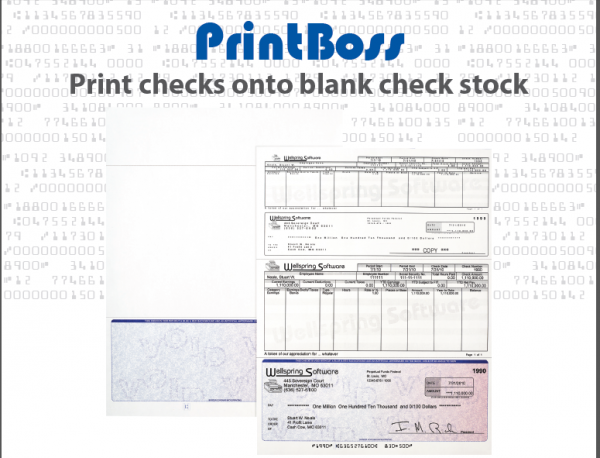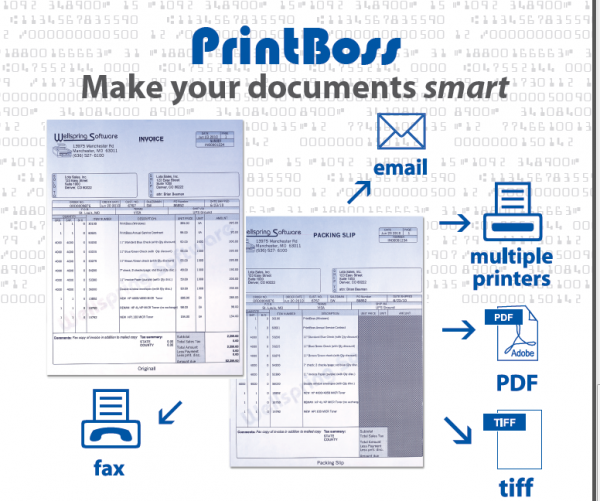 Call us today to have us show you how you can save time, money and paper by implementing PrintBoss at your office!