Sage 300 Newsletter – February 2016
Keeping You Up-To-Date With Information About Sage 300
Sage Alerts and Workflow for Sage 300
By: Don Whittlesey, Senior Business Analyst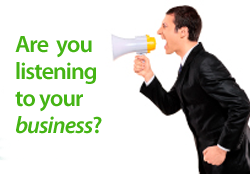 How often have you wished that you and others could know when key pieces of information in your company database were changing? Things like Customers being put on Hold. Accounts going past due. Inventory being sold for a price that is different than your pricelist. And you want it now! That is what Sage Alerts and Workflow can do for you.
Alerts & Workflow connects directly to your company database and monitors the data as you want it to. When things happen, you or those who need to know will be notified. This can be via e-mail, fax, IM, and dynamic or scheduled reports sent via e-mail. The Alert can be scheduled as you like it. From schedule that will check to see if anything has changed that runs every 5 minutes to a Send me this report on the first of each month. And everything in between.
We have a client who is using A&W to e-mail and fax OE Order Confirmations to their Customers within minutes of the order being placed. They follow with Shipment information to a Receiver e-mail when the order ships. A&W monitors the Order and Shipment processing at the Sage 300 database level and A&W sends the e-mail or fax to the Customer. The client receives a copy of the e-mail as confirmation that all is working as it is supposed to.
Another client is using A&W to send a daily "Outstand Invoices" e-mail to their in-house collectors. They have 'A-M' clients going to one collector and 'N-Z' e-mailed to another. These show up in their mailbox every morning. Because A&W lets you choose what to include in the e-mail, the report is exactly what they want; Customer, Contact, Contact Phone number, Invoices overdue, Days overdue and amount.
Alerts and Workflow is very much a "Have it Your Way" kind of program. How many databases do you want to connect to? Would you like the ability to include Crystal Reports as part of the alert? And finally, the workflow portion. Would you like to be able to have something happen; run a program or write back to the database triggered by an alert?
Watch On-Demand Webinar: Sage Alerts and Workflow for Sage 300
Get Alerts and Workflow and don't ever again get caught saying "if only we had known . . ."