Sage 300 Newsletter – February 2016
Keeping You Up-To-Date With Information About Sage 300
Sage 300 Tips & Tricks: Steps to Configure Inventory Control Lot Tracking
By: Janice Hall, Senior Business Analyst
Our clients regularly expand their business offerings. They know their investment in Sage 300 will provide them with a flexible system that, typically, can be designed to meet the needs of those additional lines of business. We had a client who sold software training materials (e.g. MS Office training teacher and student guides.) They got into the business of hosting training classes and needed a way to register students for classes and track which students had taken what classes using their existing Sage 300 system.
We used Inventory Control Lot Tracking to track students by name. Step One and Two are setup steps. Steps Three and Four were the two steps it took to register students.
Step 1: We set up a training class as a lot tracked IC Item with a large Lot # field available: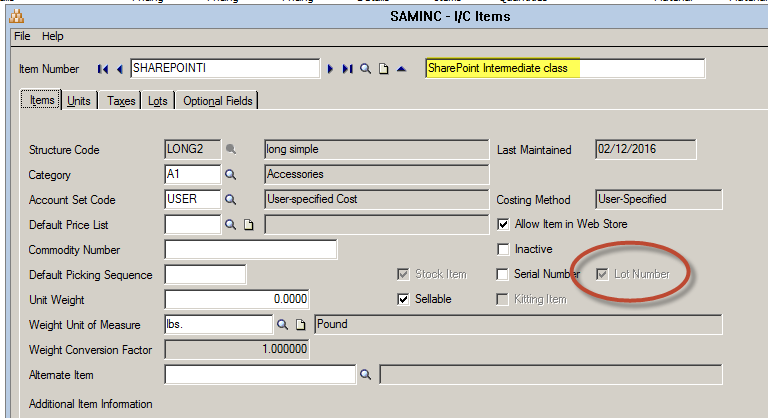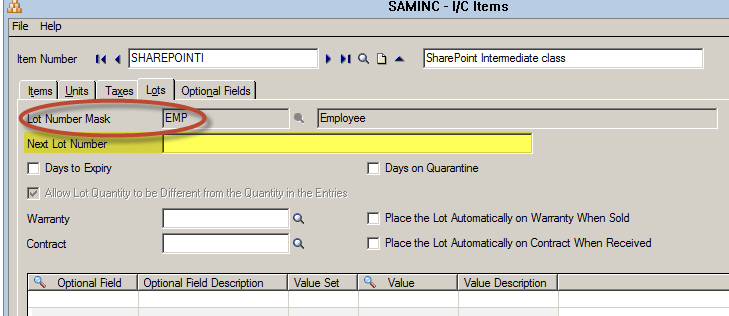 Step 2: We received in a large quantity of the class under Lot # 1.

Step 3: When registration was received from a specific student, a Lot Split was performed. We took a qty of 1 from Lot # 1 and created a lot # using each student's name.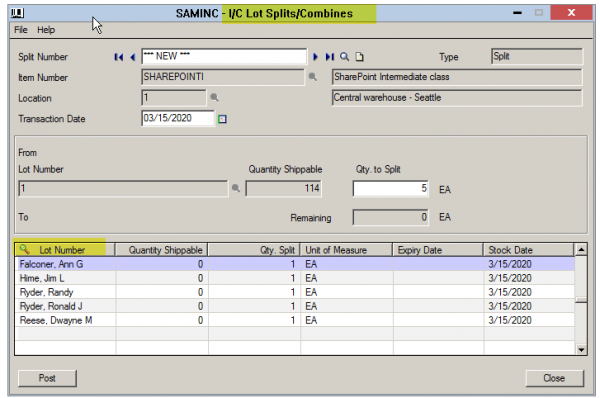 Step 4: Then, as the user added students to the Sales Order for the class, they assigned lot #s of the students registering for the class.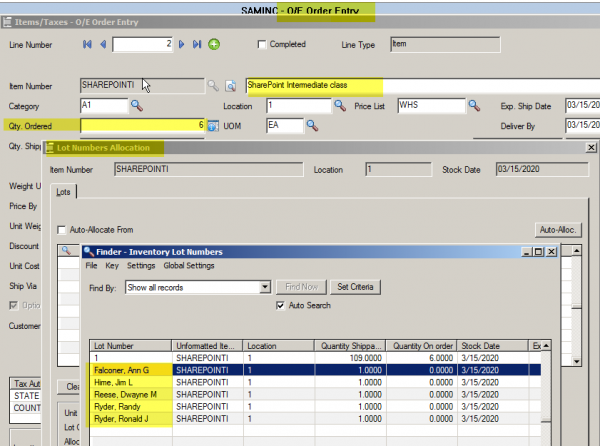 Student "Lot Numbers" were printed on invoices and also used in reporting.
Student Tracking could have been handled using a Sage 300 customization or using CRM as well. In this case, our client wanted to exploit features in their existing software to accomplish tracking this new line of business.
Have an inventory or system design challenge? We can help! Just give us a call or email for information on how we can assist you with getting the most from your Sage 300 system.