Sage 300 Newsletter – July 2018
Keeping You Up-To-Date With Information About Sage 300
Sage 300 Integration and Automation with Realisable IMan
By: Net at Work Team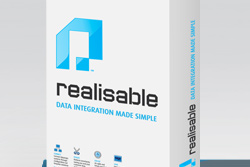 Change is a constant in any business.  Acquisition, new trading partners, company expansion, and new regulations to name a few.  These changes involve sending and retrieving data from new or different parties.  Any of these changes can present an obstacle or opportunity in operational efficiency.  Often, businesses that run into the obstacles are spending time re-keying data, manually duplicating work, exporting and manipulating large reports, or maintaining databases with duplicated data.  Expensive labor hours being spent performing routine tasks will usually be performed cheaper and more accurately by a computer than a human.
Ultimately, the goal is to move data from one or multiple sources to a new destination in a format suitable for the new destination.  Your business could be on either side.  You could be receiving the data from your big new customer in the form of electronic sales orders that you need to record in your system or you could be sending the data to your strict government regulator regarding sales of a highly controlled product that if you send incorrectly or not in time will result in hefty fines.  These are just two small but significant scenarios in an ever growing list of changes that require you to move data around.
There is a solution to help turn these challenges into operational efficiencies: Realisable IMan for Sage 300
Realisable IMan is an ETL (Extact Transform Load) tool built to work with Sage 300 to integrate data into and out of Sage 300.  IMan is built with connectors to the core Sage 300 product transaction and master records (General Ledger, Accounts Payable, Account Receivable, Inventory, Purchase Orders, Order Entry, etc) and even third party products like Orchid, Norming, and Technisoft Service Manager.
The availability of an ETL software written for Sage 300 means you can purchase IMan and not have to hire a programmer to write the connections to Sage 300 because IMan already wrote them.  IMan also is a browser based program so it works with both the Sage 300 desktop and web screen installations.  Integrations built with IMan can be setup to automatically run on a schedule so no user input is required.  Once the integration is setup it will run on the schedule you define (Hourly, Daily, Weekly, Monthly, Quarterly, Yearly, etc). 
Once the schedule is running the IMan job service will run the integration and keep an audit log of the tasks performed by the integration.  If there is ever an error, IMan will email you a meaningful error message.  Instead of getting an indecipherable code, IMan will might tell you the integration had an invalid customer number or invalid general ledger account. 
If you need to integrate data from a source outside of Sage 300 into your Sage 300 company, the IMan integration can post your Sage 300 transaction, email you the details of the entry, and archive the source data if necessary (Example – data from excel or text file).  If you are sending data from Sage 300 to another party (Example – uploading a file to your vendor's FTP site) IMan can keep track of the transactions you have exported by writing back to the Sage 300 database to flag data as exported.
Example of a Daily IMan integration job.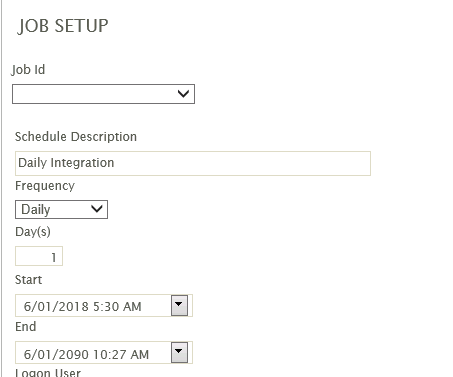 As you can see, IMan was built to be a flexible integration tool.  This is another very powerful tool in your Sage 300 toolkit to help automate your processes.  For more information about Realisable IMan, please watch our on-demand webinar: Sage 300 ERP Data Integration Made Simple with Realisable – IMan.
Also, you can reach out to Net at Work to discuss your data integration needs to determine the best solution for your business.