Sage 300 Newsletter – May 2018
Keeping You Up-To-Date With Information About Sage 300
Making Sure Your Sage 300 is Upgraded, Not Outdated
By: Daniel Barnett, Account Manager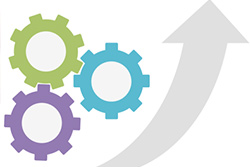 In today's times, if your phone is two versions old you are already behind. By the time you get around to upgrading it, the next one is set to be released the next month. Sage 300 is on the same model with releasing the next year's version in the fall of the current year, much like a new car model. Sage is now on a yearly release of upgraded software and the latest release is Sage 300 2018 with Sage 300 2019 set to be released in August of this year. Sage 300 active versions are the latest release plus two versions back.
Currently, the active versions are 2018, 2017 and 2016 with 2016 set to come off of that list later this year. If you are on 2016 or even a later version, now is the time to start preparing for your next upgrade! 
How? 
The first question that many clients may ask is, how do I get this upgrade process started? The first step is reaching out to your Account Manager or Consultant with whom you typically work. The Consultant will turn you over to the Account Manager, but the Consultant will be involved in the process. The team will work to provide an upgrade proposal and then your project can get started. 
What? 
The next question is "what am I upgrading?".  You are typically going from one version of the software to the latest version, but sometimes even one version behind. The reason that some clients do not always go to the latest version of the software is due to specific third-party products that may not be compatible yet. Third-party vendors do have a window of time to become compatible with the latest release, typically 90 days. This will be something to discuss with your Account Manager and Consultant to make sure they are aware of everything you are using and that the upgrade process will be a smooth transition.  
Where? 
Being down is never an easy time for a client and something that is a concern for the client during the upgrade process and leads them to ask, "where will this upgrade take place?" Your infrastructure will determine the process of your upgrade as some clients take this time to upgrade their infrastructure as well. At a very high-level requirement for infrastructure for your Sage 300 2018 system are as follows: 
Workstations running Windows 7 or 10 
Windows Server 2012 R2, 2016 (x64) 
SQL Server 2012, 2014 or 2016 (x64) 
Further fine details are based on your company specific requirements and other applications in place. If a discussion with a technical expert is needed, your Account Manager or Consultant would be more than happy to help set that up for you. 
Who and When? 
The upgrade process is not as simple as click of a button, so then who is going to do this upgrade? Our consultant team will perform this upgrade for your company. Throughout the process, timing will be discussed as to what works for your team as well as ours. Consultants' schedules as do other companies book out so properly planning of when this upgrade will take place is an important piece to understand.  
Why? 
The final major hurdle to cross, is why do we need to upgrade? The biggest reason to upgrade your software is so that you are on a current version of the software and you are not putting your company at risk with being on outdated software. The product and payroll tax updates are only released for those versions that are current. There is also additional functionality that comes updated with the upgrade software such as web screens, notes and other little fixes that improve your system. Another major reason to consider upgrading is companies in the past have used an upgrade of their software as a launching point for other initiatives within their companies to become more streamlined and improve overall processes throughout their company and day–to–day operations. You aren't going to update the roof of your house if your foundation is falling apart are you? Sage 300, your accounting system, is the foundation of your business and must be solid first, before improving other operations around it. 
Sneak Peek 
Here is a look at the new user interface of the system: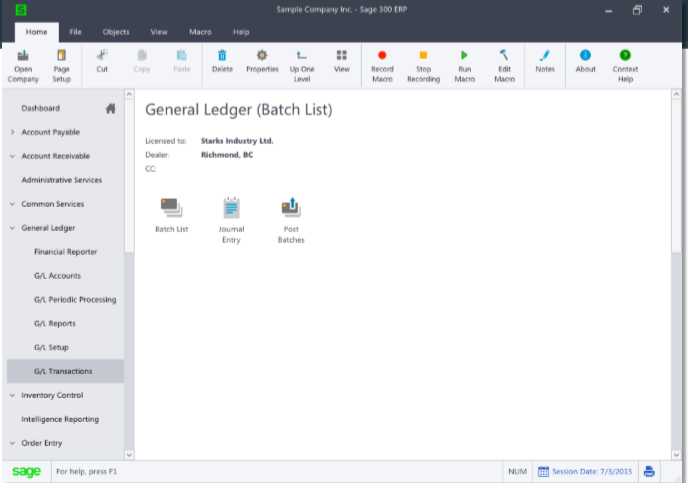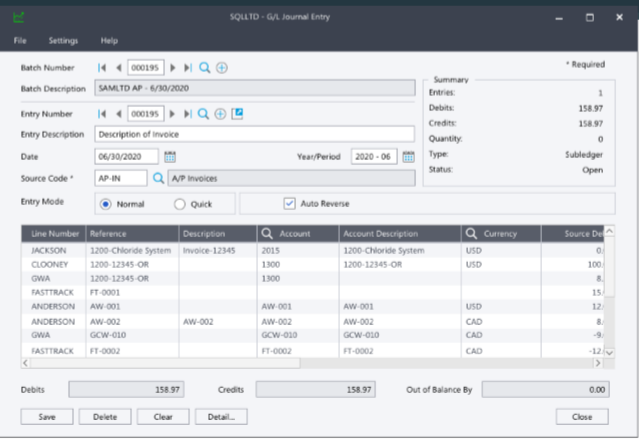 What's Next? 
Contact your Account Manager or Consultant today to discuss the initial steps in the upgrade process!