Sage 300 Newsletter – May 2018
Keeping You Up-To-Date With Information About Sage 300
From the Desk of the Sage 300 Practice Director
By: Kelly Hummel, Director of Client Transformation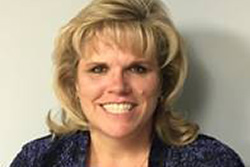 Updates for Sage 300
Our Sage 300 team is made up of highly qualified top notch members who are ready to help you automate and transform your business.  Whether you are considering an upgrade of your current software, faced with the forced migration from Sage 300 Online for Citrix and RDS to the new release, considering solutions or automating manual processes for your business, solving needs with better reporting, we are here to assist.
This month we have information on keeping your company upgraded and not being outdated, automating processes or extending your Sage 300 solution with Extender, or enabling your workforce with advance scheduling for service.   Also a detailed article on the options for our Sage 300 Online customers as, Sage announced on the retirement of their Sage 300 ERP Online (Citrix) program for June 30th, 2018, and the Sage 300 ERP Online (RDS) program by December 31st, 2018,  although not all of our customers are impacted by this, we need to prepare for your move now if your company is a Sage Online customer.
Watch your inbox for a new Sage 300 webinar series that will begin soon. We are planning all of our customer upgrades and installs for the year. Please connect with your account manager or consultant to plan your company activities for 2018.
We wish your company the best of success and are available to assist with any technology needs your many have.