Sage 300 Newsletter – November 2015
Keeping You Up-To-Date With Information About Sage 300
Successful Integration Solutions for Sage 300
By: Don Whittlesey, Senior Business Analyst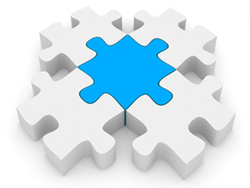 It is not uncommon for Sage 300 users to have a need to share their accounting information with external programs or processes. It may be the need to bring in an ADP Payroll recap to a GL Journal entry, collect Salesforce Web entries and bring them in to Order Entry, turn spreadsheet based timecards into Sage 300 Payroll timecards, or even write OE Orders to an XML file that can be read by a supplier. All of this falls under the heading of integration. Whether you need a onetime solution or an automated hourly process, Sage 300 has many options.
The most direct level is the Sage 300 built in ability to export or import data directly from a user form. Just click on the file menu and choose Import or Export. Note the example from OE Orders. With this feature available in all modules it is an easy was to get started.
For more sophisticated or automated integrations, Sage 300 also has fully integrated programming capabilities using VBA (Visual Basic for Applications, the same VBA that is found in all Microsoft Office programs like Excel, Word and Access.) The Sage 300 VBA is bundled with the Sage API (Application Programming Interface). Using the built in Sage 300 Macro 'Record', 'Edit' and 'Play' functions, it doesn't take long for a novice programmer to start writing programs that bring information directly into Order Entry orders, Accounts Payable invoice batches or GL Journal Entries. More experienced programmers can take it a step further by taking your complex integration process and turning it into a button on the screen you simply click to activate.
Lastly, there are many 3rd Party Developers that have created custom solutions for many of the more commonly requested Sage 300 integrations. With several options available, the inability to have different applications "talk" to one another has been virtually eliminated. Any program that can read or write CSV is a good candidate for a successful integration, so chances are high that a good integration solution is available for your software systems. Creating integration reduces or eliminates error-prone work caused by re-keying information into separate systems. Call us today for more information on how we can help you save time and effort, and increase efficiency in your organization through integration.