Sage 300 Newsletter – November 2015
Keeping You Up-To-Date With Information About Sage 300
From the Desk of the Sage 300 Practice Director
By: Kelly Hummel, Director of Client Transformation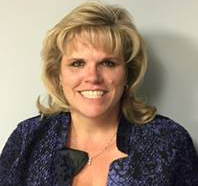 Fall gives us a great time to reflect and offer thanks for the many gifts we have been given through the year. As we approach the holiday seasons, I would like to say a special thank you to each and every one of our customers for entrusting our team at Net at Work to help your company with its technology solutions and to my staff for being here to assist you. I feel truly blessed to lead such a great team and to have such great customers.
In appreciation for being great customers and to offer our thanks, we are starting to roll out local user groups and webinars to provide education and information to you, our end users. Our upcoming webinars in December will focus on year end topics such as closing the books, governmental reporting through Sage 300 for subcontract (1099/CPRS and payroll that will be localized for the US or Canadian customers, as well as taking a deep dive into the BI tools available for reporting in Sage 300. We will also cover in this session how to convert your Financial Reporter reports (current financial reports) to Sage Business Intelligence reports. These user groups will be held in:
New York on December 3rd
St Louis on December 11th
Tulsa on December 15th
Kansas City on December 17th
You may register for an event in your area by clicking here. Please watch your emails and follow us on social media channels to find out about upcoming educational materials on Sage 300, our future webinar dates, and upcoming user groups in your area.
There has been lots of activity at Sage this month with the new release of Sage 300 version 2016 and a new subscription version Sage 300C (Sage 300cloud) – part of the Sage Business Cloud. Also, Sage released the US and Canadian payroll versions of 7.2 in mid-October. For those customers who run payroll, everyone in the US and Canada must upgrade to version 7.2 Payroll by year end in order to get the reporting you need for tax compliance.
The Net at Work offices will be closed Thursday & Friday November 26th & 27th to celebrate the Thanksgiving Holiday with friends and family. We will re-open on Monday, November 30th. The staff of Net at Work wishes each of you a wonderful Thanksgiving Holiday!