Sage 300 Newsletter – November 2015
Keeping You Up-To-Date With Information About Sage 300
Project Job Costing "Lite" in Sage 300
By: Net at Work Team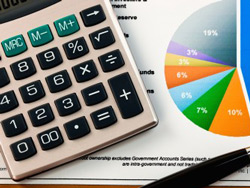 Need to track transactions by Job in Sage 300 but not necessarily sure you need the full functionality of the Project Job Costing (PJC) module? We have suggestions!
When the full-functionality of the Sage 300 Project & Job Cost module is not necessarily required, we have worked with clients to setup a Project Job Costing "lite" solution. This can be accomplished two ways:
Option 1: Utilize Optional Fields
In Sage 300, the solution has unlimited Optional Fields. We can add an optional field to the database tables and connect this field to all documents in such a manner that the optional field value passes from all module transactions (Accounts Receivable, Accounts Payable, Order Entry, Purchase Order and Inventory Control) up to the Optional Field in General Ledger (GL).
Then we can do reporting by optional field at the General Ledger level and get a P & L by project. Also module transactions reports can be limited to report on a specific value for an optional field (in this case, project/job) or a range (range of jobs). With the Sage Intelligence modules (that you are getting) an end user can filter the reports by job or multiple jobs.
Option 2: Utilize GL Segment for Projects
In Sage 300 General Ledger, an account number consists of between one and ten parts called segments. We can add and set up these account segments and then define account structures that specify the various combinations of segments used in your account numbers.
This is accomplished by using GL:
The account segment is the portion of the GL account number that identifies the account type as one of the income, expense, asset and liability accounts that record the company's business transactions. For example, if you have account numbers with two segments, one segment may be the account segment, and the other segment may identify the department.
The GL allows segmented financial data by parameters that you define. So for example, you might segment your chart of accounts by department, division and job. These could be setup and named for your specific projects, then tracked as costs are added to each account. Standard financial statements would be used to provide P & L's by project/job.
After creating account segments, you may then define account structures that specify the various combinations of segments used in your account numbers. Account structures let you use different account segments for different groups of account numbers.
Notable: If you use segments (option 2) then your GL will grow exponentially as you add each new project/job and most companies are required to keep that history at least seven years for tax/audit purposes. For that reason, we recommend Option 1.
We hope these two options demonstrate the flexibility of Sage 300 to handle your Project and Job costing needs. Please remember that these two options are only for "lite" project and job costing. In the event your organization needs full blown project accounting, we have two modules in the Sage SDK call Project and Job Costing, and Service Manager. Have questions on this or other innovative ways to get the most out of Sage 300? We're here to help. Just contact any of our team and we'll be happy to assist.
Written by: Jeff Mann, Sales Professional | Suzie Weiland, Senior Business Analyst